As of the February Nintendo Direct, The Legend of Zelda Tears of the Kingdom pre-orders are now live, giving fans a chance to secure their copy. It was also confirmed that the game will cost $69.99 USD or £59.99, and a number of its features and gameplay mechanics were revealed in a new trailer.
Those going for The Legend of Zelda Tears of the Kingdom pre-orders will have a lot to look forward to. We were shown more of the realm above Hyrule that Link will be able to explore in this game (which is potentially connected to Skyward Sword's Skyloft), glimpses of several emotionally intense cutscenes were shown, and we also saw exciting footage of what appeared to be Link driving in player-created vehicles (no doubt following in the footsteps of the late, great, Banjo-Kazooie: Nuts & Bolts).
Additionally, Nintendo also revealed that there will be a new Link amiibo to tie in with the game, and a special edition of the game which will come with a number of exclusive goodies. This is shaping up to be one of the most anticipated upcoming Switch games, and with the Tears of a Kingdom release date now only a few months away, we've got an overview of everything you need to know about the pre-orders.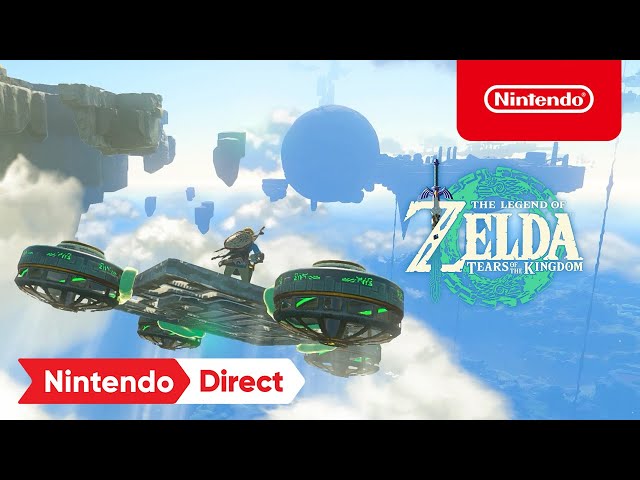 The Legend of Zelda Tears of a Kingdom standard edition pre-orders
The standard version of the game will cost you $69.99 USD or £59.99. If you're after the digital version of the game, you can pre-order that directly via the Nintendo eShop. Meanwhile, those who want to add a physical copy to their Zelda collection will be able to order from Amazon, and other major retailers.
The Legend of Zelda Tears of a Kingdom Special Edition pre-orders
While pre-order listings for this version of the game have yet to go live, we'll be sure to let you know when they do (watch this space). What we do know is that this version will cost $129.99 USD and will come packaged with the following extras:
An artbook filled with concept art
A Steelbook case for the game
An Iconart poster of the game's key artwork
A set of four beautiful pin badges
While these will no doubt be appealing to collectors, you'll find that there's no extra in-game content for anyone buying this version.
The Legend of Zelda Tears of a Kingdom amiibo pre-orders
While the Collector's Edition may not come with any exclusive in-game content, you will get some with the use of the new Tears of the Kingdom amiibo. While we won't fully understand this until the game releases and we can use it, we know that it'll get you a special material for Link's paraglider, as well as giving you access to other weapons and in-game resources (which are potentially accessible without the amiibo via other means). The amiibo is not yet available to order.
While you eagerly await the game's release, we recommend having a look at our guide on The Legend of Zelda Tears of a Kingdom characters, which will give you an overview of who we know is going to appear in it. Be sure to grab your The Legend of Zelda Tears of a Kingdom pre-orders before the game's release.