"Firewatch, on steroids, in space" – that was the five-word, in-a-nutshell strapline that I was recently met with while sitting in a hands-on preview with The Invincible. It was arguably the game I was most excited to have a closer look at during my visit to GDC 2023, and that one sentence pretty much solidified that feeling for me.
Although there were a couple of things that slightly concerned me, playing through a roughly 30-minute slice of the game has also increased my excitement for The Invincible. So much so that it joins some proper juggernauts like the next Call of Duty (whatever that may be), Tears of the Kingdom, and Starfield, on the list of games I'm most looking forward to playing in 2023.
The Invincible, a first-person narrative adventure based on a 1960's atompunk sci-fi novel of the same name by Stanislaw Lem, had a concept that stood out to me even before I went to this preview – a Firewatch-esque game, set in space, with a future-analog aesthetic. Nice. Seeing it all in action at GDC though was proof that it all clicks together excellently. While I could only explore a small section of Regis 3 (the planet from Lem's novel), I had Maciej Dobrowolski, the chief marketing officer at developer Starward Industries, to tell me more about the story and what to expect from the game.
The basic context is this: you play as an astrobiologist called Yasna who wakes up on Regis 3 after some kind of incident. Yasna and her crew were surveying the planet, and although their scans brought up nothing unusual, they do know that The Invincible – the flagship of a rival faction to them – is heading there. It wouldn't be heading there for nothing, so they investigate. While not embroiled in a physical war, there is currently a Cold War-esque "space race" going on between the two factions.
During my preview, I found various pieces of equipment (all looking great in that atompunk aesthetic) that would help to locate members of my crew so I could bring them back to a small landing pod. All the while – much as your character would communicate over a walkie talkie to Delilah in Firewatch – Yasna is able to converse over her radio with the commander of their main ship, Novik. However, while we never meet Delilah in person, Dobrowolski teases that may not be the case with Novik.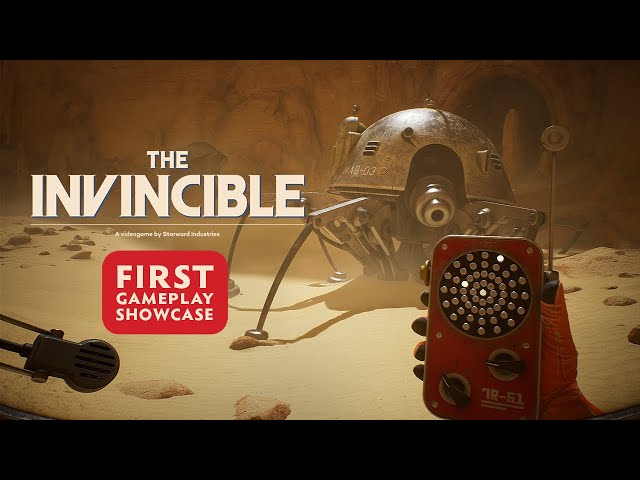 The preview ends with Yasna finding a reconnaissance robot, which contains energy readings and photos that hint at some kind of dark force or phenomenon on Regis 3. Dobrowolski was fairly tight-lipped on what kind of threats we'll face, but this was certainly a hint at what this "sci-fi thriller", in his words, has in store. The Invincible's story won't be totally linear though, as there are various ways it could play out based on your relationships and your decisions.
"It's a branching story narrative, and there's multiple choices," Dobrowolski says. "The game won't tell you when something changed either – you'll only [realise] after." While Dobrowolski estimates a playthrough of The Invincible will last somewhere between eight and ten hours, alternate story paths certainly add a layer of replayability.
There are apparently "11 different endings" to The Invincible and most of the outcomes seem to be tied to the main "secret of the planet" you're exploring and the rival group.
"It's up to you how you treat the thing that you encounter – you can be hostile to it, you can try to understand it, or you can try to not touch it at all and run away from the planet," Dobrowolski explains. "You will have the other faction to think about as well. Do you work together with them? Are you hostile towards them? There are many different options."
As you can probably tell by now, I'm fairly sold on The Invincible. But there are a couple of things that could potentially prevent it from being one of the best PS5 games and best Xbox Series X games of the year.
The main one is that the exploratory gameplay felt rather slow at some points, and with a limited sprint mechanic, longer trips on foot were particularly sluggish (your space suit visor will steam up to obscure your vision if you use it for too long). Admittedly, there's likely to always be some dialogue between Yasna and Novik to focus on, but there were a few times where I wished I could move just a little quicker.
The other concerns Regis 3. From past trailers and this preview, I've seen parts of two of the "six biomes" that we'll explore on the planet. While The Invincible's art style is great, and everything was graphically looking smooth and sharp, I haven't been totally wowed yet by the natural world like I was with the atompunk aesthetic of all the ships and equipment. Of course there are four other biomes we're yet to set eyes on, so I'm hopeful that maybe the best is yet to come.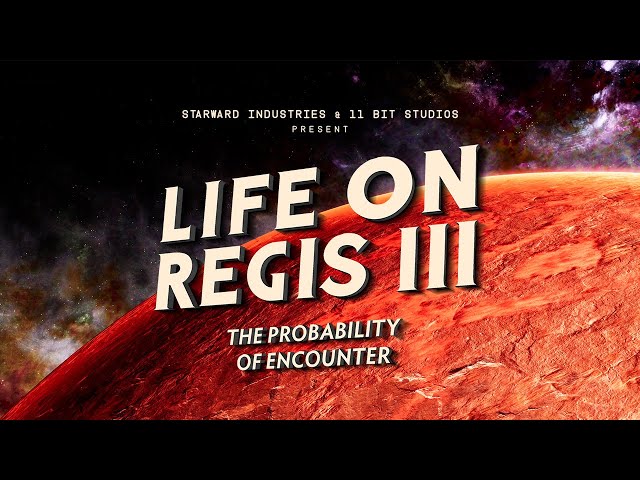 Outside of that though, The Invincible really impressed me. I'm fairly confident that plugging that sci-fi source material into the Firewatch formula is going to create something great.
Dobrowolski says the aim is currently to bring the game out in "Q3" of this year, but the exact release date may depend on "if there are any more Starfields popping up". Even if it does drop in the middle of a triple-A storm, I'm definitely making some time for The Invincible – let's hope the final product lives up to my current excitement.