The Finals has only just been revealed but some players who are madly hyped for the destruction-filled FPS will be able to get their hands on the game in September. This is thanks to a The Finals Closed Alpha playtest that you can sign up for on Steam.
While not everyone will get access to the playtest, the first trailer for the game ahead of its free-to-play launch in the future has completely captivated FPS fans. And, with many former Battlefield developers working on the game, the core pillars of destruction and interactive maps are being brought over to this game.
So, to find out how to sign up for The Finals' Closed Alpha playtest and what to expect from it, read on below:
The Finals Closed Alpha How to sign up
To sign up for The Finals' closed alpha, you need to have a steam account and sign up for the playtest via its Steam page here. Invites to the Alpha and access will be granted before the alpha goes live on September 29, 2022, and it is only available on PC.
This will not be the only test for the game as Embark Studios are testing a variety of features and gameplay systems currently so we could get access to some features in the Alpha that won't be in the full game or a later beta test sometime in 2022 or 2023.
We don't yet know when these beta tests or playtests will be held as The Finals release date hasn't been announced yet. But, we will keep you updated if we do here more.
The Finals Closed Alpha what to expect
We don't have any details on what The Finals' closed alpha will include, but after the gameplay trailer on September 27, 2022, we can expect to see a lot of what we saw there.
This includes the map set in the streets of a small town and the full level of destruction seen in the trailer. In addition, it is likely the glue gun, some of the weapons, and items like the grappling hook and ziplines will all be usable. Although, this hasn't been confirmed by Embark.
Streams of the "early build" of the game and gameplay capture will not be allowed so you won't really know what is available in this build of the game unless you get hands-on with it yourself.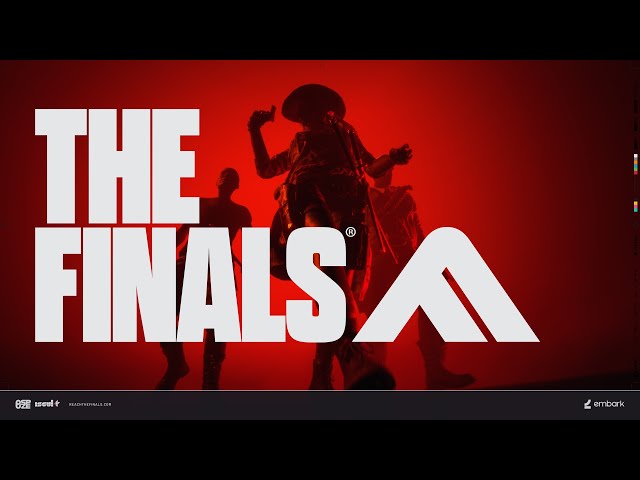 Either way, there are definitely going to be a lot of exciting innovations in The Finals' Closed Alpha once you have signed up. So, the game will be a huge playground for those days you can play in secrecy. We are super excited to see more ahead of The Finals' release date, which is still a while away so for now we will just have to put the reveal trailer on repeat.