When is The Expanse game release date? With Telltale Games now back in full swing and with multiple projects planned, The Expanse game is coming in 2023 and it will take fans of the series back to Drummer's early days on The Artemis. Working with Deck Nine Games, the team behind Life Is Strange True Colors, what does the new adventure for Drummer and the XO crew have in store for us?
Below, you can find a rundown of everything we know about the upcoming Expanse game, including a look at the latest gameplay. We even have details on early access and the release schedule of the episodes within The Expanse: A Telltale Series.
The Expanse game release date
The Expanse game release date is Thursday, July 27, 2023, with the game releasing on PS5, PS4, Xbox Series X|S, Xbox One, and PC. Players who pre-order digitally will be able to play a day earlier on July 26, 2023.
That initial launch though will only allow you to play the first episode. Every two weeks the next episode will launch, which means you can play episode two on August 10, episode three on August 24, episode four on September 7, and episode 5 on September 21.
This will be the first new Telltale release since the company reformed after closing down in 2018. The new company is a mixture of old and new developers and owners. However, The Expanse is primarily developed by Deck Nine Games, with Telltale publishing.
The Expanse game story
The Expanse game is a prequel to the main series from Amazon Prime and follows Camina Drummer, the leader of a scavenging crew on the hunt for a mysterious treasure on the edges of The Belt. You will work amongst a number of powerful personalities and square off against a bloody mutiny that has upended the fate of the Artemis and its crew.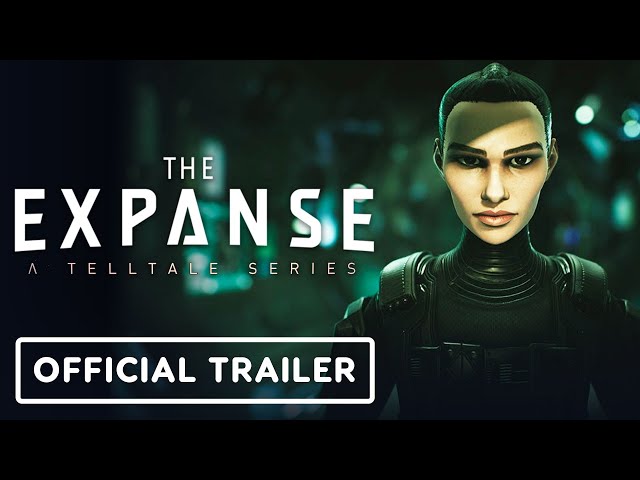 The Expanse game gameplay
The Expanse will follow Telltale Game's usual narrative adventure format that offers up a mix of dialogue choices and decisions but also exploration. The game is closer in line with what we saw in Life Is Strange True Colors with larger areas to explore, and more ambitious gameplay mechanics.
These mechanics include exploration to search ships, mag boots to walk on different surfaces, and Zero-G flight to glide through space. Telltale describes the gameplay as the "most immersive exploration of any Telltale game to date."
But, as you can expect, your choices decisions and actions will affect how the game plays out with no wrong decisions, only options that lead you down one of many different paths toward the end of the game.
That covers everything we know about The Expanse game release date, story, and gameplay details. While you wait to jump in, check out some of the other best PS5 games and best Xbox Series X games you can play right now.