The Test Drive Unlimited franchise sits in a unique place among rivals like Need For Speed and the Forza Horizon series. All of these franchises have attempted soft reboots along the way, attempting to find reinvention in a new coat of paint. Test Drive Unlimited Solar Crown is one such gear shift, but after getting hands-on with the game at Gamescom, I'm still not sure where the game fits around its contemporaries.
Settling into the preview I'm greeted by a customizable digital avatar – a returning feature from Test Drive Unlimited 2. Not only can this representation of my digital racer be tweaked with some light customization, but I'm told that my racer's abode can be furnished differently too. While the focus isn't on home improvement in Solar Crown, it isn't as in-depth as I'd like it to be from this initial glimpse. This is a brief look as the Kylotonn developers in the room guide us into the open world of Hong Kong.
Solar Crown derives its title from the in-universe competition in its predecessor, and this time around, Test Drive is shifting to a fully-fledged MMO-racer experience. Test Drive games have played with this format before, but Kylotonn is doubling down on that notion, as I'm told that every race in Solar Crown purely uses multiplayer lobbies. For the preview, my eventual race against another journalist and a Kylotonn developer is accompanied by AI racers. However, the developer stresses that Solar Crown isn't a single-player experience like Test Drive entries before it.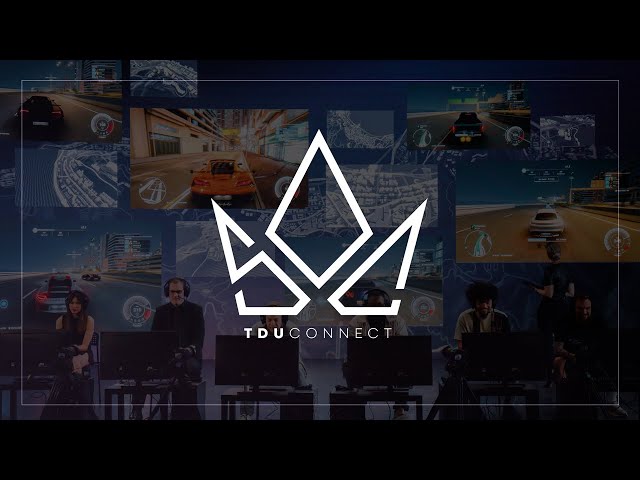 Before that race unfolds, my guided tour around the offroad areas of Hong Kong shows off the possibilities for exploration Solar Crown has at the ready. It's hard not to think of recent racer goliaths like Forza Horizon 5 in this respect, or Ubisoft's upcoming The Crew Motorfest. This game even sports a similar points system for performing dangerous feats or high-speed runs like Horizon. However, Solar Crown isn't packing nearly as much horsepower when it comes to fidelity. There are flourishes of compelling art direction present, meshing the clinical cityscape with lush hillsides and idyllic areas. Yet, it doesn't quite sparkle as much as it should.
Vehicles themselves are understandably more representative of the detail that Kylotonn has displayed with Test Drive in the past. The level of interaction with your chosen car is delightfully immersive as I mess around my windows, convertible settings, and the various buttons in my interior. This is taken a step further when we arrive at the first of two dealerships, this one specializing in luxury supercars. All the usual desirable brands are here.
Ferrari, Lamborghini, Bugatti, and so forth. Each of them is rendered with a sublime touch, which becomes more apparent as I inspect the finely woven leather interiors and glimmering alloys. Car customization is basic at first when making your purchases, but every vehicle can be altered further with additional upgrades, aesthetics, and more as you progress through Solar Crown.
The caveat for such luxury puts a lump in my throat, though. Fancy netting yourself a gorgeous Bugatti Veyron 16.4? The developer tells me that it will take around 70-80 hours of playing Solar Crown to earn such an amazing vehicle. Solar Crown is geared toward racing enthusiasts, so I understand why the developer is placing such a high barrier to clear. With the franchise's shift to an MMO format, it'll give grinders something to strive toward. Sadly, I can't help but feel like this is a needlessly tall bar to clear and it appears to be an intimidating goal, rather than an achievable one.
On this occasion, I can enjoy the high-speed thrills of the Veyron. And it is a very steep skill check from the minute I hit the accelerator. What Solar Crown lacks in visual polish, it more than makes up for in its handling. The resistance of the Veyron trying to pierce a path through the air is heavy. Every mechanical fiber of this car's being is pushing forward with an aggressive heft, but this kind of speed needs to be handled carefully. I'm struggling to stay inside my corners and turn, but the challenge is an enjoyable one. A competitive fire inside won't take long to emerge for players honing their skills on the street
This is all before I've even stepped into a proper race, as I'm following a fellow journalist to the starting line. Utilizing the game's diverse landscapes, this race makes use of ascending/descending hills, sharp bends, and a complex array of city streets to weave through. This is your standard racing affair but Solar Crown is said to include different modes to compete in upon release. Outside of racing, Kylotonn introduces the game's cultural element – which could be the key to success.
Solar Crown is comprised of two main factions if you will, Streets or Sharps. If you choose to align more with the Streets, you'll find yourself venturing into meeting spots like nightclubs, bustling with unique characters to talk to. It's all about the attitude and the underground scene. Sharps seemingly appreciate the finer things in life and are for more studied racers who view racing as an art form to bow down before. The Test Drive franchise has leaned on the aspect of player-former clubs before, and it could be pivotal to getting the most out of Solar Crown's MMO trappings.
An MMO racer is an intriguing concept, but I'm not fully sold on whether Solar Crown has enough distinction to stand out from rival franchises. The gameplay is in the right place feel-wise and Solar Crown's potential for fostering a rich social environment is strong, but it still needs to forge an identity of its own. For now, Solar Crown won't be sitting on the throne alongside the best racing games just yet.
You can check out more previews, interviews, and coverage from Gamescom on The Loadout, including previews of Alan Wake 2 and Mortal Kombat 1.