Stray has fur-mly cemented itself as one of 2022's best PS5 games, and developer BlueTwelve Studio is keen to ensure its players have the best experience possible as they patter around its world. In Stray Update 1.03 which landed today, August 3, the studio has fixed a boatload of bugs. Fortunately, it looks like those trying to improve their Stray speedrun time won't be impacted by the changes too much.
According to the patch notes, fixes for various game-breaking clips and skips have been shipped, though it'll be down to players dedicated to picking the game apart – namely speedrunners – to figure out what's been patched, and what has stayed. With that said, the developer specifically states that it has "tried to preserve" Stray speedrun skips, so it seems only the really egregious stuff has been fixed.
According to Speedrun.com, the current Stray world record for both PC and PlayStation5 in the 'Unrestricted' category belongs to French runner 'Erims'. Although their PS5 run comes in at a respectable one hour, 12 minutes, and 18 seconds, it is their pawfully-quick 54 minute and 21 second PC run which takes the tuna.
You can check out the record, uploaded to YouTube on July 30, below.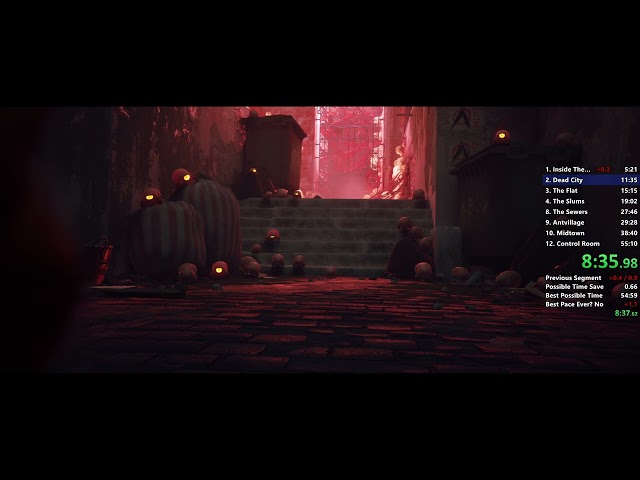 And here are the Stray Update 1.03 patch notes:
Various fixes for falling through the world (we've tried to preserve speedrunner skips)
Additional fixes for GPU crash on boot issues
Fix for the cat going out of bounds when jumping on gutters
Fix for the cat going out of bounds when landing on barrels
Improve low FPS camera controls w/ keyboard and mouse
Fix getting stuck on giving Seamus the tracker
Fix being able to talk to mahjong players during the breakdown
Fix multiple issues around VR headset render context issues
Fix various Polish typos
Fix various French typos
And more!
Hopefully, then, for the rest of us mere mortals, there should be a few less pitfalls which result in our furry friend tumbling out of the map. If you're still hunting for the various collectibles jotted around the game, then check out our Stray walkthrough for detailed guides on where to find them.