Bethesda's Starfield is going to set a new standard for this developer, that much is obvious. One interesting detail that may have slipped through the cosmic cracks, though, is that it looks like a Starfield transmog system is coming to the space RPG – which might be one of the best Xbox RPG games of all time, if we're lucky. If so, this would be the first Bethesda game (at least in recent memory) to include the popular RPG feature.
In the long wait for Starfield early access to begin and the full Starfield release date to arrive, eagle-eyed Spacers and Constellation candidates have been picking apart every frame of every bit of footage – and every other official announcement – to find out more information about Starfield. It's safe to say that expectations are very high for this game; it's even being talked about as a candidate for one of the best games of all time. One thing that's sparked some interest, however (and for good reason), is the DLC you get with your Starfield pre-orders. Specifically, the Constellation Skin Pack is drawing people's eye.
Sparked by United Colonies faithful 'TheRealDealTys' on Reddit, a conversation on the aforementioned Constellation Skin Pack has started and we think it means Starfield is going to get a full transmog system; although, we could see Bethesda borrow from Fallout when it comes to this feature too.
While we don't know specifically what the Constellation Skin Pack will contain, we think it's safe to assume that this will be a cosmetic item – not a gear item – due to the fact that it is named a "skin pack" and not something like 'gear pack' or 'armor set'. You can check out an image showing the additional item alongside confirmation of the Starfield DLC below:
So, what does the Constellation Skin Pack mean when it comes to transmog? Why does this actually suggest that?
Well, without a transmog system, you'll be limited to equipping the cosmetics from the Constellation Skin Pack and have to settle on whatever attributes they might have. While not unheard of when it comes to pre-order bonuses, this is quite limiting – and, we want to give Bethesda the benefit of the doubt considering what we know about the Starfield character creation suite and things like Starfield's outposts. Everything Bethesda has told us about Starfield has suggested that this is going to be an open RPG where you can play your own way.
So, we don't think it makes a lot of sense for Starfield to come with a cosmetic pre-order bonus – one you're paying more for – that you can only use in select scenarios.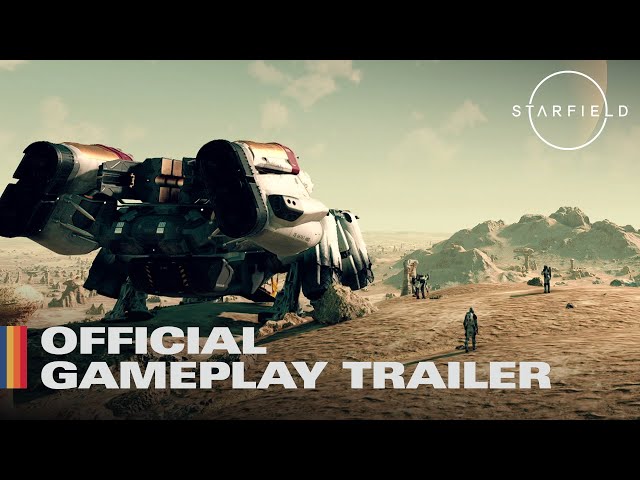 However, there are theories that the Constellation Skin Pack will actually be something players will be able to apply when using any one of their unlocked Starfield Research Laborator projects to craft gear. So, rather than a pure transmog system, Starfield would just offer you more control over the appearance of items when creating them. This is something Bethesda has done before, via the Workshop in the recent Fallout games.
At the moment, then, we can't say for certain if Starfield has a transmog system – even though it really should. This is easily going to be one of the best Xbox RPG games of the year and, if Bethesda is trying to set itself a new standard with Starfield, then a transmog system should be something we see in game. We'll just have to wait and see if the theories are right.
Still looking for more? While a good Starfield wiki can be a handy source of information, our new Starfield Database goes further, offering you daily news, searchable databanks, and even interactive tools.