Crafting ambitious RPG's like Starfield takes time, with many variables changing, or getting completely abandoned along the way. However, Starfield is a lot closer to its original concept that you may think. Now, as Bethesda moves onto conjuring up The Elder Scrolls 6, game director Todd Howard looks back on the studio's history.
Is Starfield one of the best RPG games of all time? That's a lofty debate, but we do think it is definitely one of the best Xbox RPG games, that's for sure. Wherever you land on Starfield, Todd Howard explains to WIRED that "the scale of it dwarves everything we have done so far […] this project obviously took us a while, we're jumping up in hardware." Despite several obstacles to overcome during development, including Bethesda's own merger with Microsoft, Howard believes that "if you see the original pitch of Starfield, go back like 10 years ago, the tone, the way the game feels really, really sticks to it."
Despite getting largely snubbed at The Game Awards, Starfield's vision is undoubtedly one of the game's strongest elements. As you probably know, Starfield is a brand-new IP for Bethesda, their first in over 25 years. Yet, some aspects of the game are confused by players, according to Howard.
"We knew we were going to re-do the bulk of our technology […] we re-did the base engine, that's the whole game loop, when people talk engine they're talking about the inner-core loop of the game." Developed on the Creation 2.0 engine, Starfield still retains all those familiar Bethesda-isms, for better or worse. That means bizarre bugs that can only happen in a Bethesda game, but really, that jank is part of the charm. After 100 hours of gameplay, our own Starfield review notes that while it "doesn't push many boundaries, Starfield is still an excellent RPG experience. Bethesda has once again mastered the things it built its reputation on – world building, quest design, and deep customization."
But jank aside, Starfield is more than just overhauling visuals: "Most people who see the engine, they think [about] graphics renderer, that's just one part. We re-did the graphics renderer […] so much of it was new, this project obviously took us a while." The game's design ethos has been the subject of constant debate since it launched, with even Cyberpunk 2077 development team members commenting on it.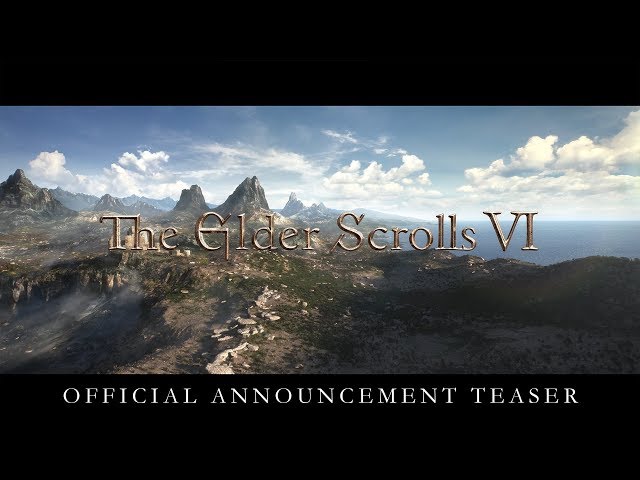 Even with Starfield out in the wild, our eyes are on another new Xbox game. With The Elder Scrolls 6 poised to be the next big project from Bethesda, we do wonder whether it will lean more into the way Starfield feels to play, or whether we can expect further innovations to come from the studio. If Bethesda can bring Starfield's improved combat mechanics, especially in third-person mode, then The Elder Scrolls 6 release date could be a glorious time.