If you're looking forward to Starfield, something that will hopefully be one of the best RPG games available when it drops, you might want to consider naming your ship 'Alex' – or, something similar. Why? Well, a faction of Starfield fans online have vowed to name their ships after Alex Hay – a web tool developer and Starfield fan – who has sadly passed away after a battle with cancer.
In an effort to pay tribute to the late Starfield fan, Reddit user 'xRissor' took to the Starfield subreddit to state that they will "surely name [their] ship after [Alex]", who posted two months prior as 'mralexhay' to share that "it looks like [he] won't get to play [Starfield]" after stopping treatment for his lung cancer in September 2022.
Explaining that playing Xbox is a great form of escapism for him, as someone who was under palliative care at the time of posting, Alex sadly shared that "holding out another 6 months is unlikely". His original post kick-started the tributes of players stating that they would name their Starfield ships after him. However, there were quite a few fans also suggesting that Bethesda should try to get Alex an early copy of the game to play.
We don't know if that ever came to be, but we do know that there's going to be quite a few ships named "Alex" – or, at least, after Alex – out in the universe. If you want to see the tribute post for yourself, and read some of the comments, you can below:
u/Mralexhay the guy with cancer who posted 2 months ago passed away.
by u/xRissor in Starfield
With quite a few other game developers – and Bethesda, in the past – leaving tributes to their fans who never managed to play in-game, we could very-well see a tribute to Alex in Starfield when it launches. However, we just don't know for sure yet, so we'll have to wait and see. Skyrim's Erik the Slayer was based on Erik West, a fan who sadly passed away after a battle with cancer in May 2011 – a few months before Skyrim's release. Similarly, Evan in Fallout 4's Nuka-World expansion is a tribute to Redditor 'NoohjXLVII's brother – who sadly passed away before Bethesda could deliver a care package of Fallout merchandise – something that was being sent to the two after their father had passed. You can read the letter Bethesda sent to Andrew – the brother – right here.
So, while we're still not sure whether Starfield will become one of the best games of all time, as much as we're hoping it will, it's already a game with a wonderful community – and that's equally as important.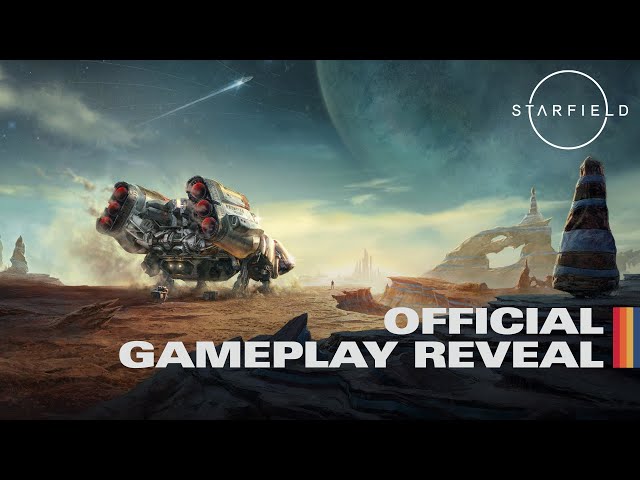 If you're looking for something to play while we wait for the Starfield release date to roll around, why not check out our picks for the best Xbox RPG games, best PS5 RPG games, and best Switch RPG games right here? We know there's nothing quite like a Bethesda game, so Fallout 4 and Skyrim are both excellent choices to distract you from Starfield. However, there's quite a few other excellent options available – particularly if you're looking to escape to the stars.