Those of us looking forward to Splatoon 3 with fervour are dying to get our hands on the latest news to come out of Nintendo's secret laboratory ahead of the Splatoon 3 release date later this summer, but now a new version of the Nintendo Switch OLED edition themed around the splat-tastic game has sent us into overdrive.
Announced by a video on the official Nintendo YouTube channel, the Nintendo Switch OLED Splatoon 3 edition is one of the best-looking special editions Switches to be released. It features one blue Joy-Con and one yellow Joy-Con that have engraved logos and graffiti from the Splatoon universe. The colours are also graded, so the blue runs into purple and yellow into green – inktastic.
The Switch OLED Splatoon 3 edition also gets a custom dock. It's a light grey colour that – similar to the Joy-Cons – is also engraved with Splatoon iconography and has a big yellow splat on it. If you look at this and think yuck, you're definitely an Octoling spy.
That's not all, though. A Splatoon 3 Pro Controller has been announced. It has blue and yellow handles and is covered in splats, although it doesn't look much different from the Splatoon 2 Pro Controller from five years ago. Nintendo have also announced a Splatoon 3 carry case that will feature a similar blue-green design.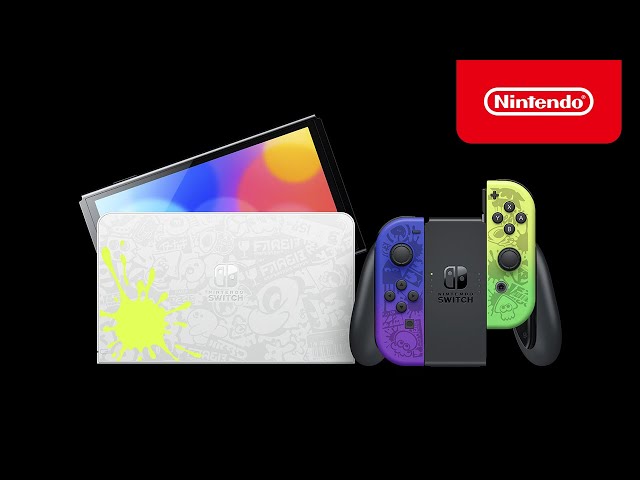 The Nintendo Switch OLED Splatoon 3 console will be released on August 26, 2022 and retail for $359.99. It will not include the game.
In preparation for Splatoon September, why not check out our Splatoon 3 hairstyles or Splatoon 3 weapons guides to find out everything we know about customisation and accessories coming to the Nintendo shooter.