Splatoon 3 is rapidly approaching, and in its latest Direct for the latest instalment in the hit third-person shooter series, Nintendo has shown off a suite of quality of life tweaks which were highly-demanded from previous games, and announced fresh plans for its competitive scene.
First up is 'Fits', a new loadout system that allows players to assign a number of gear combinations to a slot, and quickly change into them on the fly, finally. Aside from weapons, headgear, clothes, and shoes, players can even dial in a custom sensitivity for each setup. Previously, achieving such a thing would have necessitated a trip back to the main hub.
Speaking of the hub, Splatsville does away with the slot machine system seen in earlier games when it comes to rolling abilities on the gear you buy. That's right, now you get to choose which skills come bundled with your new drip – a relief for many.
Alongside these key features, Nintendo says that there will be more limited time modes – to be confirmed after launch – and has committed to supporting the game for the first two years post-launch. Splatoon 3 will also get a large-scale paid DLC, as well. Splatoon's seasons will be split up into three-month chunks, and it looks like there's going to be a bigger impetus placed on competitive play, too.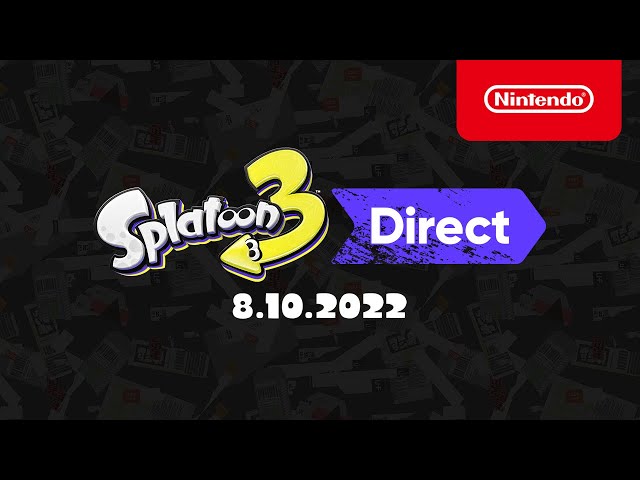 Although X Rank won't be arriving until after the initial launch in a free update, some of the best players out there will be heading over to PAX West on September 5 for the 2022 Splatlands Invitational – the first time we'll see the game in action from a competitive lens before the Splatoon 3 release date rolls round.
Of course, competitors will be playing on some shiny new Splatoon 3 maps and fortunately, Nintendo is promising a greater variety of them, many of which will have unique quirks like moving platforms to mix up the gameplay.
With so many great features coming to Splatoon 3, alongside the promise of improved competitive support and a commitment from Nintendo to support it over the coming years, there's a lot to be excited about as we head into September, especially if you are a longtime player.