Nintendo's original squid-kid multiplayer shooter is returning for another outing with the soon-to-release Splatoon 3. It might look playfully colourful on the outside, but the paintball-like game always sports an interesting campaign and a competitive ranked mode that you can play online. Add in all the customisation and loadout aspects and you've got a game compelling enough to rope in even the most die-hard shooter fans if given the chance.
But we don't need to explain that to you because you're already a Splatoon fan, right? And you're probably here for the Splatoon 3 release date information. Well, for those of you who are counting down the days, you've come to the right place.
Below, we'll detail everything we know about when you can get your hands on Splatoon 3's full release. This guide will be kept up to date, so check back safe in the knowledge that you'll be getting all the latest information as soon as we get it from Nintendo.
Splatoon 3 release date
Splatoon 3 will be released on September 9, 2022. That's according to the game's product page on the Nintendo website. It's been five years since Splatoon 2, so it's going to be a short but painful wait for the community as the release date rolls around.
Nintendo recently released more gameplay footage of Splatoon 3's returning Turf War mode, which requires each of the two teams of four to paint as much of the map as possible to determine who is the winner. The footage depicts a new map and new weapons.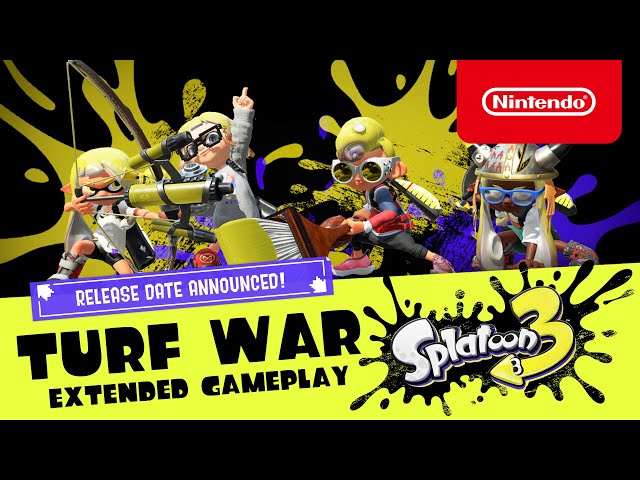 We'll have more Splatoon 3 guides on the way soon.