We know there's a lot to look forward to when it comes to SEGA's upcoming action adventure game Sonic Frontiers, but some of you might be sitting there wondering what all these Sonic Frontiers Cyberspace levels are about. Well, if you are a little confused about what all those words mean, you're in the right place – we have everything you need to know about Cyberspace levels in the upcoming Sonic the Hedgehog game below.
Prior to anything substantial announcement-wise from Sega, the internet was rife with rumours regarding the Sonic Frontiers Cyberspace levels – quite a few of them actually turning out to be true. However, these rumours didn't touch on everything – as you can imagine – so, there's still quite a lot to learn when it comes to this important part of the next Sonic game.
So, while we patiently wait for the Sonic Frontiers release date to roll around, check out everything we know about this interesting new feature below.
Sonic Frontiers Cyberspace levels
In Sonic Frontiers, while running around the mysterious Starfall Islands, you will stumble across a number of entrances to the Cyberspace. Inside them, you'll find yourself able to play through a number of levels inspired by classic Sonic the Hedgehog series levels – like the Green Hill Zone or Speed Highway.
We don't know how many of these Cyberspace levels there will be in Sonic Frontiers, yet, but we do know that players will need to complete in-game challenges to unlock 'portal gears' to access them. So, you're going to need to put some work in if you want to access these nostalgia-heavy levels.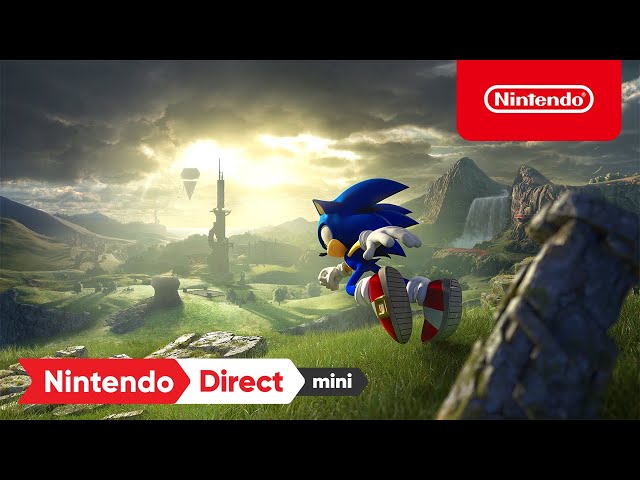 In addition to that, it seems as though these Cyberspace levels are actually going to be an important part of progression in Sonic Frontiers – because, we're currently under the impression that they're one of the only ways to earn Vault Keys. It's worth taking this with a pinch of salt until we know more, though – there's still a lot about this game that we don't know.
If you're wondering how long Sonic Frontiers is, you can find that information out here. For everything else, keep your eyes on The Loadout as we continue to approach this game's release. While you wait, why not check out our guide to the best Nintendo Switch games right here.