Slime Rancher 2 is one of the most anticipated Game Pass releases of 2022, with it being a direct follow-up to the critically and commercially acclaimed original. But, what do we know about the game already and what have we seen ahead of the Slime Rancher 2 release date?
Continuing the adventures of Beatrix LeBeau, the sequel takes you on a journey to uncover the secrets of the island and also the true purpose of the island. While on that journey, you will explore candy-coloured cliffs, and pastel paved paths all while growing your own ranch of slimes.
The sequel is definitely looking like a more vibrant and diverse game when it comes to environments and we will hopefully see refined gameplay along with it. But, what have we seen so far or had confirmed ahead of the rumoured Slime Rancher 2 release date? Read on below for the latest on the game.
Slime Rancher 2 release date
The Slime Rancher 2 release date is set for September 22, 2022.
The news was shared in August 2022 by Monomi Park and the game can be grabbed on Steam right now ahead of the release.
The last time we saw the game was at the Xbox and Bethesda Extended Showcase in June 2022. When it is released on PC and Xbox Series X|S it will be in early access.
The game will receive multiple free updates during that time, expanding upon the content available and adding more features, items, and story content. These updates will come consistently, however, there is no set schedule according to Monomi Park.
Slime Rancher 2 platforms
Slime Rancher 2 is set to release on Xbox Series X|S and PC. The game will not be available on last-generation consoles, including Xbox One.
On top of that, Slime Rancher 2 appears to be a timed exclusive for Xbox, which means that the game will not come to PS5 until sometime after the game's initial launch. With it being a next-gen only release as well, Slime Rancher 2 will seemingly not release on PS4.
Slime Rancher 2 gameplay
Slime Rancher 2 gameplay was shown during the Xbox and Bethesda Showcase and was the most in-depth look at the game we've had so far.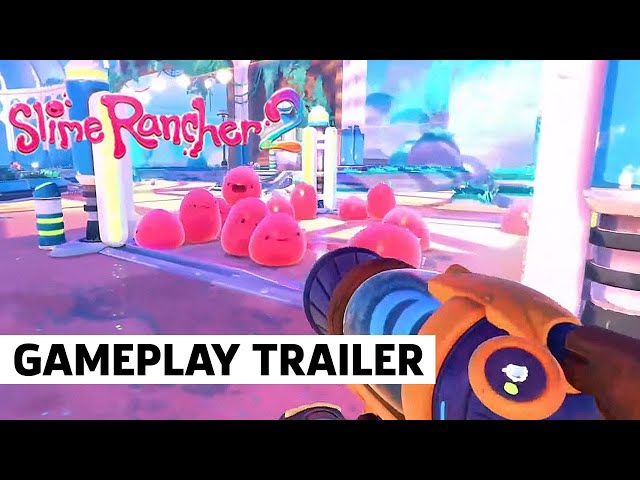 That covers everything we know about the Slime Rancher 2 release date. For more on Xbox games releasing soon, check out our overview of the big upcoming Xbox Series X games.