Skull and Bones has been a long time coming but we have finally got a look at the gameplay which appears to be drawing upon survival games a lot. This marks a significant departure beyond what we saw back in 2018 and shows the development reboots and changes that the game has gone through.
At today's Ubisoft Forward showcase of the game, we got a lengthy look at the ship combat game which now has a fair bit more on-foot gameplay. For example, at the beginning of the game, Rust comes to mind as you begin the game washed up on the shore with nothing but a spear and a small boat. Effectively you start off naked like many other survival games tend to do.
But, after you venture to the pirate outpost of Sainte-Anne, the survival game mechanics broaden as ship customisation all have positive impacts and negative impacts. For example, adding more cannons and weapons will increase the weight of your ship, meaning it moves slower in the water and puts you in more danger.
This is a rather interesting merging of the Assassin's Creed 4 ship combat and the rather niche genre of survival games and definitely shows that the game has deepened. Completing quests and levelling up will earn you the ability to complete new contracts and get better items for your ship.
Seemingly this will mean that ship customisation becomes more of a tradeoff as better ship parts result in tougher choices over where to focus your strength. And, when out on the seas sailing, you will also need to keep watch for NPC pirate hunters and other players. Failure to survive will mean you lose some progress and have to respawn at the nearest base.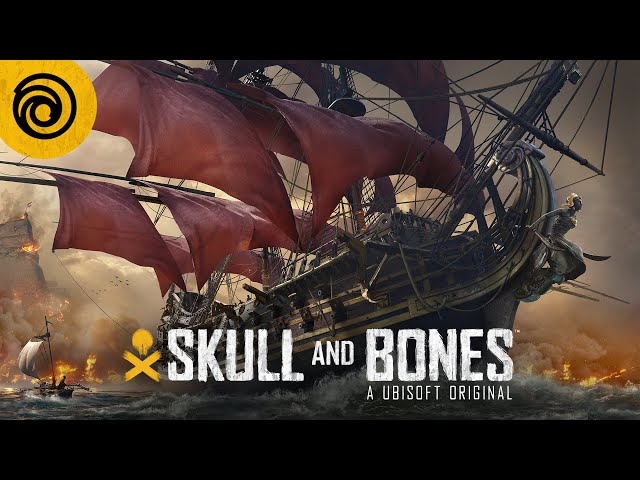 Overall, the gameplay looks a lot more impressive than what we have seen before and it does seem like Ubisoft has created a unique blend of what we knew the game was and some surprising additions like the hub from Sea of Thieves and the player choice that comes with the survival genre.
However, the jury is still out on how the game will play, but we won't have to wait long as the Skull and Bones release date is set for November 8, 2022.