The wait for the Skate 4 release date isn't over, sadly, but developer Full Circle brings a new look at the game via the latest Skate The Board Room episode. This time around, players can get a deeper look at the game's tricking system and what improvements are in store for first time players and returning Skate fans.
"Some of the most important things I'm looking at it are that we're still playing like a Skate game. We've still got that DNA," says lead gameplay programmer Lance Lawson. Marking a transition into a free-to-play model without the original EA Black Box team, some players may be skeptical that Skate can deliver upon the franchise's unique feel while skating. The satisfaction in tricking will be furnished with the following new additions:
Slappies
Wallies
Boned ollies
Variable speed flip tricks
Held flip tricking (with late flip variations)
We're not talking about the Skate 2 location Slappy's with this one. Lawson says that "for Slappies specifically, one of the things we identified [that] was kind of tricky in the game is curbs […] this just turn that moment of crashing into a curb into a cool trick." The new trick means that you don't have to end your trick chain if you bail into a curb. Instead, you can "slam" your board into the curb and combine grinds into the mix to keep your flow going.
Wallies allow skaters to go "over, onto, or past a vertical surface by forcing into it without ollieing." Rather than using an Ollie or Nollie to overcome a surface, Wallies help "to keep players from falling down" or becoming "frustrated" as they roam San Vansterdam, according to senior creative director Deran Chung.
There's a new feature from Transition Skating in the works too, but Lawson "can't quite talk about what it is" right now. These new tricks can be used in tandem with Skate's off-board changes too, as you can now use a Parkour-like movement system to climb obstacles, run along walls, and even get on top of buildings for what senior animation director Mark Derksen calls "increased verticality."
Previous Skate games stumbled in this area, as off-board movement was limited to running and a basic jump.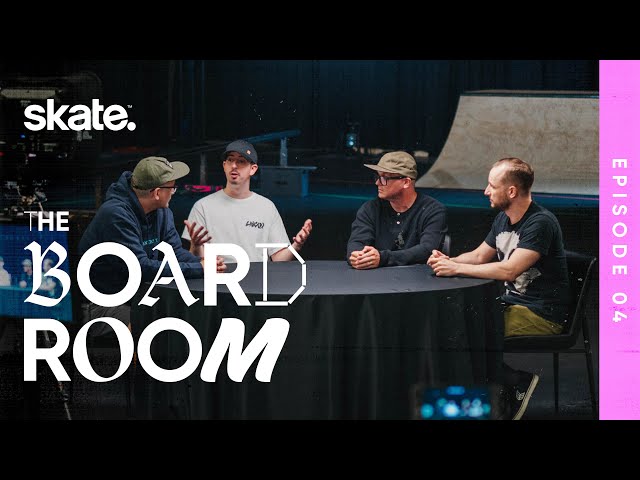 Lead game player designer Ryan Pelcz explains that "we're always trying to push – that's one of the strengths of Skate is that you can go crazy and be really technical […] we want to push both ends of those spectrums, all the time." On the topic of the actual map players can traverse, the team is now working on fleshing out beyond the means of testing.
"We have now moved into our real game world – the city that will become San Vansterdam. The city isn't done yet, and it is still early, but some of the clips you're seeing in this episode are from this new build," a new blog post states.
There still isn't any word on when Skate beta will arrive, or if Skate playtesting is coming to console after months of PC test sessions.