The Game Awards have well and truly spoiled us this year. This is especially true for League of Legends fans who have been patiently awaiting news on Riot Games' new single-player spin-off – Ruined King: A League of Legends story. Their patience was rewarded during last night's show, with Riot treating them to a sneak peek of the turn-based RPG in a new gameplay trailer.
Ruined King sets itself between two of Runeterra's most iconic locales: the cut-throat port city of Bilgewater, and the mist-shrouded shores of the Shadow Isles. The game is currently being developed by Airship Syndicate; a beneficiary of the Riot Forge publishing program. Although the game was initially announced back in 2019, the studio has been quietly working away over the last year, with the title finally resurfacing back in October when the Ruined King release date was announced.
The gameplay trailer offers a better look at Ruined King's isometric world and side-by-side, lane-based tactical combat, while further delving into its cast of champions: Ahri, Braum, Illaoi, Miss Fortune, Pyke, and Yasuo. Although we are still none the wiser to the game's overarching narrative, we do at least get a good look at the sorts of beasties and vagabonds players will be bumping off throughout their adventures.
From the trailer below you can also catch a brief glimpse of Thresh, who may yet feature as one of the game's big bads (though this is of course purely speculative). We do at least know from the lore, however, that The Chain Warden serves the Ruined King, so there may be interplay down the line.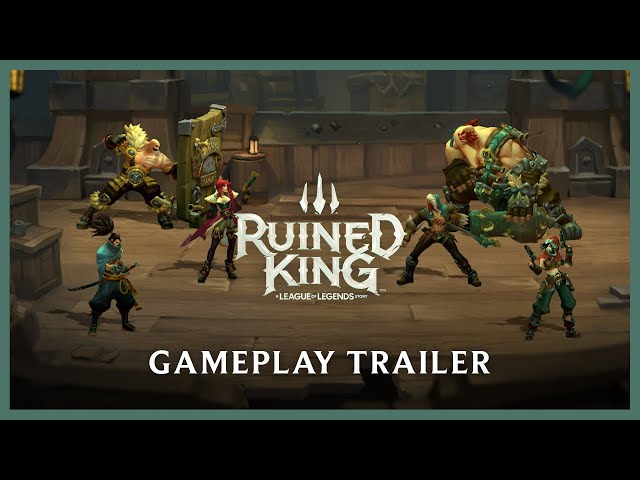 Ruined King: A League of Legends Story is set to launch in early 2021. It will be available for PC via both Steam and the Epic Games Store, as well as Nintendo Switch, PlayStation 4, and Xbox One at launch. It is due to be released on PlayStation 5 and Xbox Series X|S later on.