After wowing Xbox players at the Xbox & Bethesda Games Showcase last year, Sad Cat Studios' 'Replaced' won't actually be releasing this year. The studio has just announced that 'Replaced' has been delayed to 2023 to prioritise the "physical and mental health of the developers".
In a statement announcing the delay, the Belarusian-based studio, which had members working from Ukraine, has seen the war in that country "heavily" impact the development of the game. According to the statement "the priority for Sad Cat was for the safety of the team and their families. As a result part of the team has now relocated and work has only recently restarted on Replaced".
The Xbox Game Pass title will still seemingly launch into the service in 2023. By moving the game's release to next year the team will be able to "ensure that the game is in the best state it can possibly be" and live you to the "quality" shown off in the reveal trailer, according to Sad Cat Studios.
That reveal trailer is sitting at close to 375,000 views on the official Xbox channel and the game has been hotly anticipated.
While the decision is undoubtedly the best choice for the developer, who have seen a hectic and unpredictable few months following the outbreak of the war in Ukraine in February, it is still another loss for Xbox Game Pass in 2022.
Ş̸̯̅̇͌̈̚ô̴̡̬̣͚̮͜ŗ̶̳̯̹͖̣̆͑r̴̢̖̲͎̙̬̹̓̆̓̾̂̈́̊̕y̶̡̡̫͔̩̲̩͉̌̈́̊ pic.twitter.com/KgY852bBna

— REPLACED (@REPLACEDGame) May 25, 2022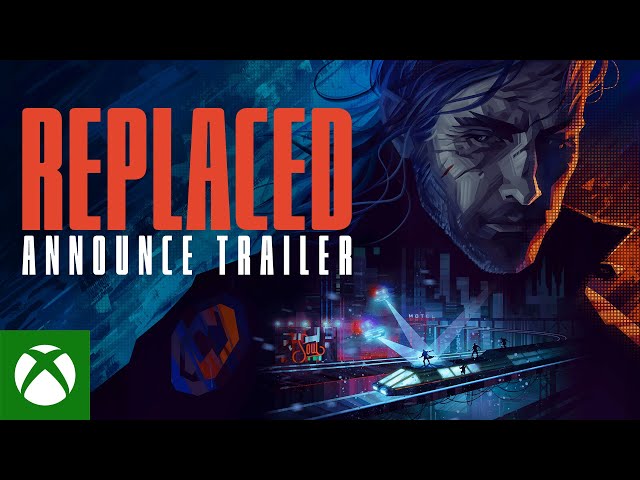 But, with the Xbox & Bethesda Games Showcase 2022 appearing in the Summer Games Fest schedule in just a few short weeks, hopefully we will see the upcoming slate of Game Pass games become more packed.