While mechanical skill is vitally important when playing a tactical FPS like Rainbow Six Siege, operator balancing updates from Ubisoft can really make or break the game – and they're a constant topic of discussion for players online. Following some rocky Rainbow Six Siege server maintenance, Ubisoft introduced the Y7S4.2 update and a brand new set of Rainbow Six Siege patch notes detailing a minor Grim buff; the fans, though, they don't think this update is enough.
Looking at the official Rainbow Six Siege patch notes post here, we can see that the Grim buff introduced is so minor it actually only does one thing – something that doesn't even affect his abilities. The Y7S4.2 update added both the 1.5x and 2.0x sights to the Commando 552, the primary weapon Grim players make use of in-game.
For anyone hoping to play Grim the next time they try to clamber up the Rainbow Six Siege ranks, this is far from a bad change. As an Attacker, it's important to be viable at mid-range firefights, especially if you want to take advantage of this particular operator's Kawan Hive Launcher unique gadget.
However, this isn't quite enough of a change for the Grim enthusiasts among you online – and we're inclined to agree.
As you can see for yourself in the comments of the Reddit thread below, it looks like one of the most common complaints with Grim as an operator is just how long it takes him to use his unique gadget – and how long it takes to activate once it has been fired.
What are your ideas for how Grim should be reworked/buffed? from Rainbow6
If Grim was a Defender, the slower gadget would make sense – as it would be used in anticipation of Attackers. However, on the flip side, where Grim players are going to need to use it in reaction to Defenders, it really doesn't make sense to have it quite as slow as it is.
Interestingly, 'QuitComplaining' suggests that the Kawan Hive Launcher should be made a throwable. Meanwhile, 'MinutemanBrave' suggests it should be an underbarrel attachment. We think both ideas have merit, but it ultimately just needs to be a little quicker.
Elsewhere, players hope to see Grim's Kawan Hive Launcher swarm updated with an increased area of effect – something that would make it much more effective in this game's larger interior spaces. There's another suggestion that would like to see directional activation added to Grim's unique gadget. In theory, this would make Grim even more effective at clearing choke-points, as players would be inclined to actually move away from an advancing swarm.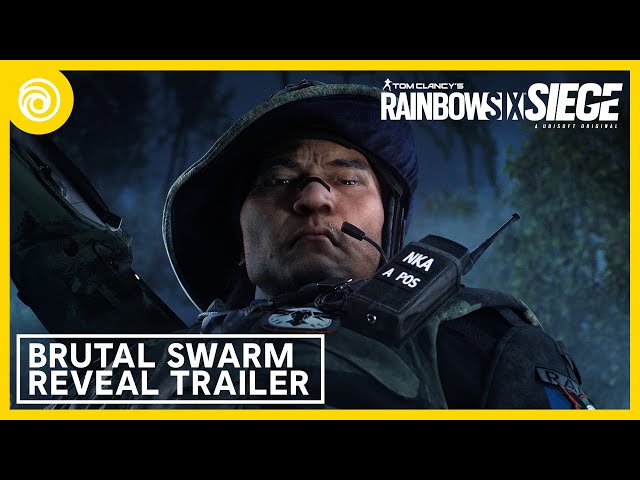 However, we can't help but wonder if this would make Grim a little too effective. We know we said Rainbow Six Siege's most popular Attacker doesn't actually need a nerf, but Grim is lacking when compared to his peers. Rainbow Six Siege's frag issue could be solved with this simple change, but would the simple changes suggested above really change Grim's fortune? We'll just have to wait and see what Ubisoft decides to do next.