Rainbow Six Extraction features over a dozen different enemy types for you to face off against. One of the toughest is the Protean, which appears to act as a boss encounter, teleporting you to an entirely new area to face off against them in a compact arena.
While your typical Rainbow Six Extraction Archaeans can be approached in any way you wish, Proteans resemble a more traditional boss fight encounter where you face off against a parasitic version of a Rainbow Six operator. These fights are tough with teleporting targets, however supply crates do ease the burden a bit, allowing you to make some mistakes and also use up a lot of ammo on the Protean.
But, how do you actually beat Proteans and how does the boss fight work? Here is what we know about the Rainbow Six Extraction Proteans after playing and how to defeat a Protean in Rainbow Six Extraction.
RAINBOW SIX EXTRACTION Proteans
Rainbow Six Extraction's Proteans are based off of different operators. For example, you can see one in the image above based off of Sledge.
So far while playing the game we have come across three different types of Proteans in Rainbow Six Extraction:
There may be more that are added week to week or with new seasonal updates. We will update this list with more as and when we come across them.
Rainbow Six Extraction how to defeat a Protean
To defeat a Protean in Rainbow Six Extraction you will need to first get the Gateway objective randomly chosen during your Incursion. Then, once you have found the Gateway, you will need to activate it to get teleported to the fight against the Protean.
From what we have seen in a deep dive video on the game's enemies, these Protean enemies look to have a shield you will need to get rid of before you can deplete their health.
On top of that, you these Proteans can vanish into the ground and teleport around the arena, making them tough to deal with for slower operators.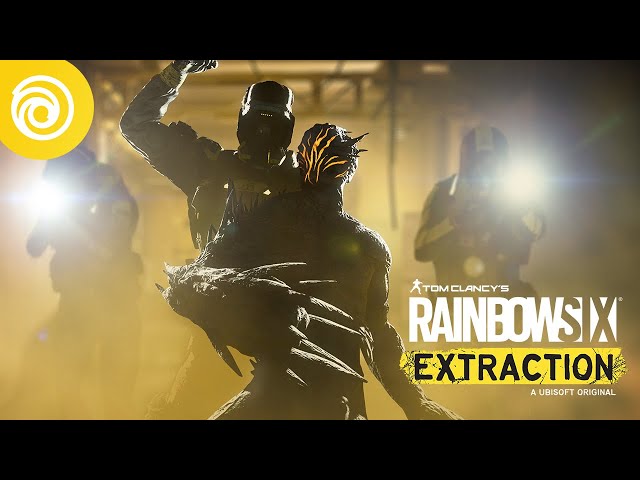 The game isn't out yet, but it doesn't look like you have any specific objectives to complete when fighting the Proteans. It appears to be just a traditional gunfight.
However, this guide will be updated once we have checked out what Rainbow Six Extraction has to offer.