Before the likes of Warzone and Fortnite emerged to become some of the best battle royale games around, it was PUBG that was tearing it up on the battlefield. With the game's sales hitting an all-time high, developer Krafton teases fresh additions to PUBG Arcade Mode – a playlist that was launched in February 2020, and it looks set to entice CSGO and Counter-Strike 2 fans going forward.
"Every second Counts," according to a new post on the official PUBG Twitter page. While the tweet might be elusive when it comes to details, the accompanying gameplay trailer is an electrifying snapshot of an upcoming addition to PUBG Arcade Mode. The forthcoming mode depicts action that bears a strong resemblance to Counter-Strike's Demolition mode, as two teams race toward an intimidating-looking device that is set to explode.
Weapons like the P90 submachine gun and M416 can be seen in the trailer, which are classic staples from PUBG's main battle royale mode. It is possible that the new mode could be called 'Counts', as the word is specifically capitalized – but this is just purely speculative.
However, the trailer's listing on YouTube is titled 'Riviera', which may be the name of the location this new Arcade Mode takes place within.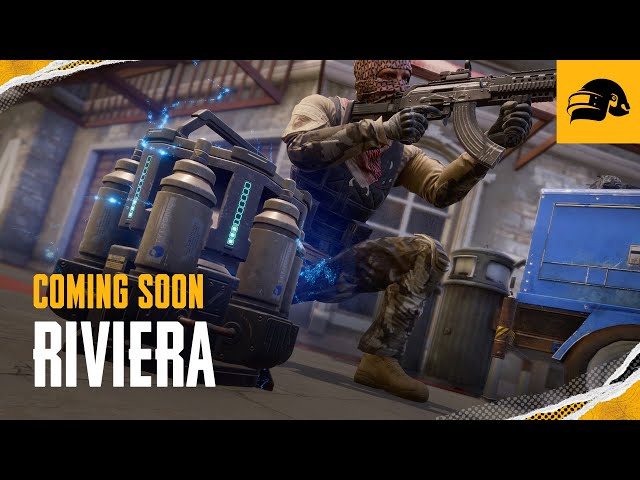 Modern Warfare 2 players will probably get a kick out of this addition too, as it gives off vibes reminiscent of the iconic game mode, Search and Destroy. PUBG fans are already noting the similarity to Valve's competitive shooter, though, with Twitter user 'CrimSonWolf' commenting: "CSGO meets PUBG? Is that what I'm seeing?"
In response, fellow PUBG player 'enbeee' adds "I've been saying for about 3 months that they should do this. Faster gameplay that isn't battle royale and isn't the jank that team deathmatch is. Something to bring in new players."
As aforementioned, PUBG Arcade Mode debuted on PC back on February 19, 2020. The addition of the playlist was a big deal at the time, as team deathmatch proved to be a hit with new and returning players. Krafton details in a statement upon Arcade Mode's debut that team deathmatch "features classic PUBG gunplay and mechanics with all the fun and action of respawning back into the fight."
Whether the new Counter-Strike-influenced mode will be just as popular remains to be seen, but if it is as intense as the trailer promises, we could be in for a very fun time.