PUBG and The Callisto Protocol publisher Krafton has just reported that the popular battle royale game PUBG has achieved an all-time high of in-game sales in Q1 2023 – in which the shooter's community celebrated PUBG's sixth anniversary. A third of Krafton's impressive $407.8 million USD sales for the period were accounted for by in-game sales specific to PUBG on PC and consoles.
We know PUBG is talked about as one of the best battle royale games of all time, but it has more competition than ever before when it comes to getting players involved – and then there's the task of getting players spending money. However, as Krafton has highlighted in a press release detailing the publisher's sales figures for the first quarter of this year, it looks like that is far from a problem for PUBG.
On PC specifically, PUBG's sales are up a substantial 28% from last quarter and – even more impressively – 68% year-on-year. This growth is something Krafton is planning to sustain with – and we quote – "a variety of updates, including improvements to Arcade mode, a new Clan system, an assortment of brand collaborations, and new map release".
It isn't quite clear as to whether this means a singular new map, or multiple new maps, but the PUBG 6th anniversary plans did promise a new map alongside a number of the changes referenced above. So, we'll just have to wait and see what Krafton has planned for PUBG after all of these arrive.
If you want to know more about what's coming up, you can check this Dev Talk about what's coming in 2023 right here: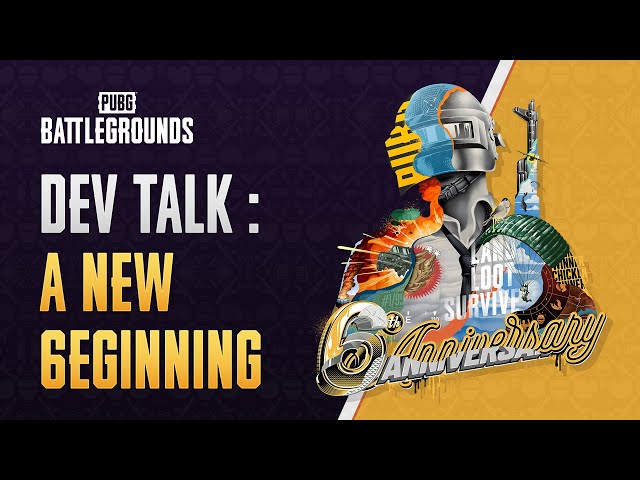 Is this one of the best games of all time? You could certainly make a case for it, considering the legacy it has left behind. However, it's clearly too early to be completely writing it off in the face of its competitors; PUBG is as popular as ever and it's players are clearly enjoying all the new content this shooter is getting.
PUBG Studios is developing an Escape From Tarkov rival, though. So, it might be time to start familiarising yourself with extraction game tactics and how they work. We don't know if this new PUBG game will be the same as other extraction shooters, but we're expecting it to be good – at the very least.