Whether you want to play another one of the best PS5 RPG games right now (but you also want to have some of the best competitive FPS games installed and ready to go), or you're thinking forward to some of the fantastic upcoming PS5 games on the way, you're almost definitely going to need to think about improving your PS5 internal storage. As much as we wish this wasn't the case, the PS5 console's base storage is shockingly small; if you want to install more than four or five games, you're going to need to expand it. Thankfully, PlayStation has confirmed that the new PS5 software update will support even larger internal SSDs – if you're looking at installing one (which you really should consider).
On July 31, PlayStation revealed that it's rolling out a new PS5 software update in beta that will include improved support for larger-capacity SSDs alongside a whole host of other improvements to the UI and the systems available. As you can read for yourself in this PlayStation Blog post, players who download and install the update will be able to "now use an M.2 SSD with a maximum capacity of 8TB (up from the previous 4TB limit) to expand storage space on your PS5 console" – an absolutely huge jump. For perspective, a healthy 8TB of storage would give you enough room for over 50 Call of Duty Warzones. Why anyone would want 50 copies of the battle royale game, we don't know, but it paints a picture, alright?
So, if you're someone who has been thinking about picking up one of the best PS5 SSDs out there, now really is a good time to be buying one. You're just going to need to make sure any internal SSD you do pick up for your PS5 console is meeting these PS5 SSD requirements – and, that it's not over 8TB in size.
If you're not sure on how to install an SSD, it's not quite as scary as it might seem. Here's a video on the best way to pop off the cover plates and where you need to install the SSD in your PS5 console.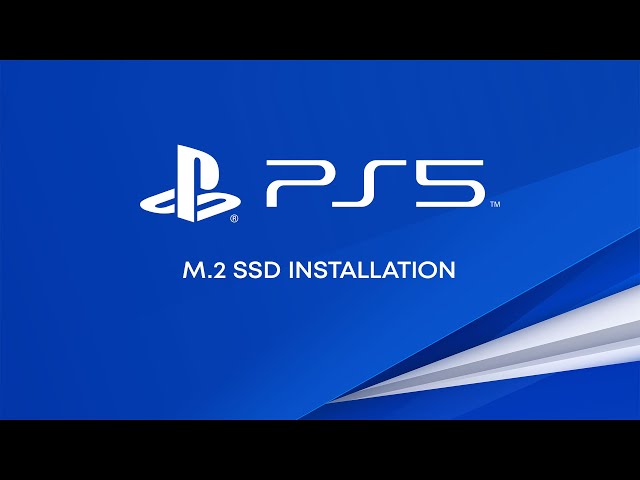 Elsewhere in this PS5 software update, players will be able to utilize a search function for their game library moving forward, react to messages with emojis more immediately, and join parties and games even quicker. PlayStation is also introducing a rather unique accessibility feature that will let players use a second DualSense controller for assistance – essentially meaning they can assign two controllers to one profile and use two controllers as if they were one.
If you're trying to play some of the best co-op games out there with your kids but they're struggling, this will be a great way to help them through the experience without fully taking control away from them. Similarly, this can be used by anyone who struggles to play anything with one DualSense controller. This feature will work with any one of the best PS5 controllers – third-party or otherwise, too.
PlayStation hasn't confirmed exactly when you'll be able to take advantage of these new features and download the new PS5 software update, but it's rolling out to selected PS5 players in the United States, Canada, Japan, and the United Kingdom. So, you won't have to wait too long. In the meantime, here's a list of some of the best PS5 games out there – all of which you should think about installing on your new SSD (when you get it, of course).