The PS Plus October 2023 games will once again give us three titles to look forward to for both PS5 and PS4 players. But, what is included in this month's lineup? Well, thanks to official confirmation, we know what games we'll get getting with PS Plus in October 2023.
Below, you can find a rundown of each of the titles now they've been confirmed, alongside our own predictions for what the month before the reveal. Nevertheless, the selection this month is pretty great and we think it more than makes up for the poor games that were included as a part of the PS Plus September 2023 lineup. Why not check out the best free PS5 games to find more games to dive into at no extra cost?
PS Plus October 2023 games confirmed
The PS Plus October 2023 games are:
The Callisto Protocol – PS5, PS4
Farming Simulator 22 – PS5, PS4
Weird West – PS5, PS4
These are some stellar games to be receiving through PS Plus in October 2023, from an intense survival horror, to a farming sim and a peculiar isometric action-RPG. So there is a little something for everyone in here. If you're a fan of all three games, then you'll be very, very busy in October with these three games alone, let alone Assassin's Creed Mirage which is also releasing in October.
The PS Plus October 2023 games will be available to download on Tuesday, October 3, 2023.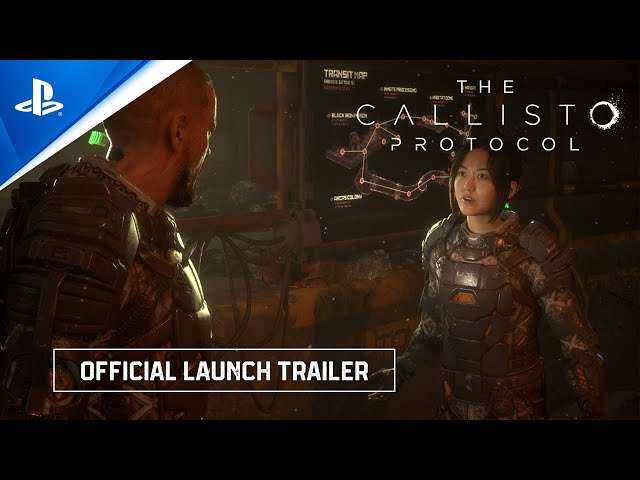 The Callisto Protocol – PS5, PS4
The Callisto Protocol is a deeply atmospheric survival horror game directed by Dead Space creator Glen Schofield, and these influences are apparent right away. Paying homage to the iconic survival horror series, you'll embark on a terrifying trek through the halls of a space prison after you're wrongly imprisoned, fighting off hordes of monsters.
If you're a fan of Dead Space or the survival horror genre more widely, this is certainly one to check out if it does indeed arrive on PS Plus in October. Check out our The Callisto Protocol review to find out more about how "Striking Distance Studios has managed to push beyond horror game tropes to create something truly special".
Farming Simulator 22 – PS5, PS4
Sure, Farming Simulator 22 isn't the latest in the long-running farming series, but it is arguably the best. With a huge variety of options available to you, such as agricultural, forestry, and animal husbandry, and an even larger array of vehicles (over 400, in fact), there's lots to enjoy here.
We can't say Farming Simulator 22 will be to everyone's tastes, but the life-sim and farming genre has only been growing over recent years, so you might find your next cosy obsession.
Weird West – PS5, PS4
Weird West is an isometric action-RPG boasting an enthralling dark fantasy Wild West setting that gripped many players when it released in 2022. In Weird West, lawmen and gunslingers meet fantastical creatures, offering a deep combat sandbox and interesting world to explore, with a variety of characters, factions, and more than react to your decisions. Many of these decisions can have brave consequences.
Before the official confirmation of the games coming to the service, we put together our own predictions:
Scorn – PS5
Chernobylite – PS5, PS4
Need For Speed Hot Pursuit Remastered – PS4
Scorn – PS5
Scorn is set to hit PS5 on Tuesday, October 3, 2023, and we reckoned it would be a strong Halloween day-one launch for the service. The unique puzzle game offers a disgustingly terrifying experience unlike anything else you have ever played.
We enjoyed it in our Scorn review last year thanks to its striking visuals, haunting atmosphere, and gruesome art design. While the combat isn't perfect, it is a short enough experience that it would be worth checking it out on PS5, though it unfortunately is not among the free games for October.
Chernobylite – PS5, PS4
This sci-fi RPG offers a unique survival-horror take on the post-apocalypse. Exploring the Chornobyl Exclusion Zone, you will make your way through a non-linear storyline where you uncover the truth of your tortured past.
With intense combat, deep RPG systems, and a lot of updates since it launch, it would be a great RPG to get stuck into. Unfortunately, if it has piqued your interest, you'll have to buy it as our prediction did not come to pass.
Need For Speed Hot Pursuit Remastered – PS4
EA's remaster of the beloved racing game was released all the way back in 2020 to solid reviews. And, with Forza Motorsport arriving on Xbox in October, we thought it would be a nice pull for PlayStation players looking for a racing experience. EA also loves to put its games on PS Plus.
While it would have been a perfect choice if Sony wanted to rival Xbox's Forza with a classic, this prediction also did not come to fruition.
That covers all the PS Plus October 2023 games now that they have been officially confirmed, as well as our predictions from before the reveal. This month's games are pretty strong as we head into a busy Fall release season. While you wait to download the games, why not check out some of the best PS5 games you can play right now?