You're already seeing the decorations in stores near you, signalling that Halloween is well and truly around the corner. The spookiest time of year haunts PS5 players, as frightening stories and gory games can be found within your PS Plus library. With new additions arriving too, now is the best time to check out an amazing array of PS5 horror games for free within your subscription.
If you missed the announcement of PS Plus Extra and Premium October 2023 games, then don't worry, we've got you covered. In fact, amid these new PS5 games, are two of the best horror games you'll play this year. First up is Alien Isolation, from developer Creative Assembly.
Alien Isolation
It is hard to believe that Alien Isolation is almost a decade old, and for the most part, it hasn't aged a day. Set 15 years after the events of Ridley Scott's 1979 horror classic, Creative Assembly puts players in the bloody shoes of Amanda Ripley – the daughter of franchise protagonist Ellen Ripley. Investigating the disappearance of her mother aboard the Sevastopol, it doesn't take long for things to go awry.
Not only does Alien Isolation meticulously replicate the aesthetic and sounds of the movies, but the AI used for the Xenamorph is outstanding. You'll be hiding from the acid-spitting creature often, but don't become predictable, because the Xenamorph learns how you play as you progress through the story. You can download it on PS Plus for your PS4 or PS5 from Tuesday, October 17, 2023.
Outlast 2
Brandishing a chilling found-footage approach to its visuals, Outlast 2 picks up the action in Northern Arizona, as journalist Blake Langermann investigates a mysterious rural area. Unlike Alien Isolation, there isn't any combat, except for a limited number of scripted moments. Hiding, running, and sliding your way to safety are your best of survival. The game's setting makes our blood run cold still, especially after you discover the context of why Temple Gate is so terrifying. Don't play this one alone, but if you do, it is also available on Tuesday, October 17, 2023.
The Dark Pictures Anthology: House of Ashes
We're still waiting for more information on The Dark Pictures Directive 8020 release date, but until then, you can't go wrong with this solid entry in the franchise. Released before the excellent The Devil In Me, House of Ashes builds off Little Hope's introduction of proper third-camera mechanics. This time, you and other players can control multiple army soldiers who become trapped in an ancient temple, after an ambush. Forging unlikely alliances along the way, you'll need to escape vampire-like creatures and uncover the temple's secrets.
If you've never played a Dark Picture games before, these games weave multiple story threads together, as key decisions are put on the player in moment-to-moment choices. Deaths are permanent too, so the story can change at any time, giving you a unique ending as a result. House of Ashes debuts alongside Alien Isolation and Outlast 2 on Tuesday, October 17, 2023.
Doom Eternal
Want to play one of the best FPS games available on PlayStation? Look no further than Doom Eternal. It isn't exactly as scary as the previous picks, but you'll be ripping, tearing, shooting, and punching beasts directly from the depths of Hell. Oh, and you'll be doing it on different planets with an arsenal of weapons you can't even begin to imagine. Doom Eternal is already available amid the PS Plus Extra and Premium games list, so you can download this one immediately.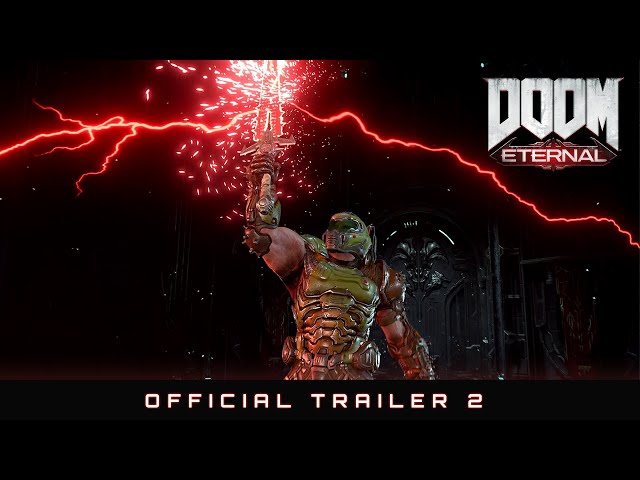 There's plenty to be found on PS Plus if you're looking for Halloween thrills, but what about the future? Well, here's the slate of upcoming PS5 games you need to mark down on your calendar.