PS Plus has been offering up non-stop hits on a consistent basis, and the Essential PS Plus August 2023 games list is just as good. With three games for you to play on PS5 and PS4, there should be something for everyone.
We've got you covered with all the PS Plus August 2023 games you can play on PS5 and PS4 for free this month, and it's a strong collection. Don't miss you chance to claim them for free.
PS Plus August 2023 games
The confirmed PS Plus August 2023 games are:
PGA Tour 2K23 – PS5, PS4
Death's Door – PS5, PS4
Dreams – PS4
Sea of Stars – PS5, PS4 (launches August 29, 2023)
These were officially confirmed by PlayStation and will be available from Tuesday, August 1, 2023. Just don't forget to claim them before next month's games come around or you'll miss the chance to grab them for free.
Sea of Stars is one of PS Plus' biggest launches in the extra and premium tier. Those with Essential will not get access to Sea of Stars, as Sony confirmed on the PlayStation Blog. As such, Sea of Stars will not launch alongside the regular extra PS Plus August 2023 free games that were announced on Wednesday, July 26, 2023. These will be made available on Tuesday, August 1, 2023.
PGA Tour 2K23 – PS5, PS4
PGA Tour 2K23 kicks of the PS Plus August 2023 games with a bang, at least for fans of golf. While it's certainly not for everyone, as the premier golfing game, there's lots of fun to be had for those who are interested. You'll be able to test your skills to become the next FedExCup Champion while you compete against pros like Tiger Woods, as well as several other great modes.
Death's Door – PS5, PS4
Death's Door is a stellar indie title that launched to rave reviews in 2021, and now's your chance to get this gem for free. In this dark yet comedic tale, you will overcome fantastical beasts and demigods in an action-packed isometric adventure. There's a lot to love in Death's Door, so it's certainly not one to let pass you by.
Dreams – PS4
Dreams is an incredibly unique game, featuring mind-blowing community made games from around the world that has won the title many awards. With innovate and powerful tools, you can bring your dreams to life by making games, music, animation, and even more all within Dreams' excellent framework. If you'd rather, you can simply enjoy all the experiences made by other players around the world.
Sea of Stars – PS5, PS4
Sea of Stars is a gorgeous turn-based RPG where you experience the story of two Children of the Solstice. Combining powers of the sun and moon to perform Eclipse Magic, the fight off monstrous creatures being controlled by the evil alchemist. With a vast, diverse world to explore you can take on a number of quests and meet tons of characters, while taking some time away from the fighting to fish, cook, and play a board game or two. Remember though, Sea of Stars is only available in PS Plus Extra and Premium. Those with Essential will not get access to Sea of Stars to this game for free.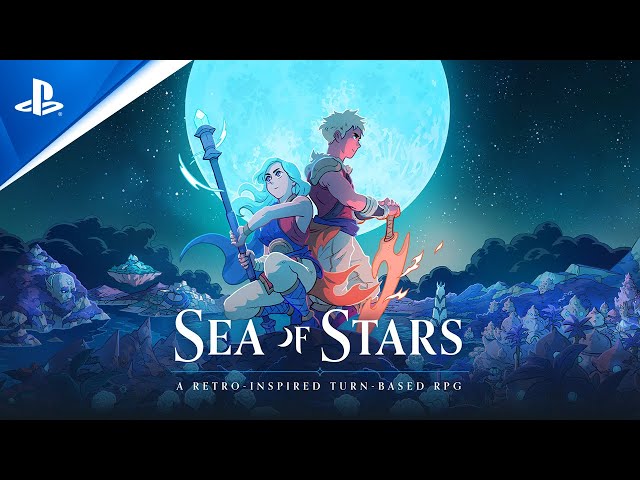 Our predictions for the month were:
Immortals Fenyx Rising – PS5, PS4
SnowRunner – PS5, PS4
Lost in Random – PS5, PS4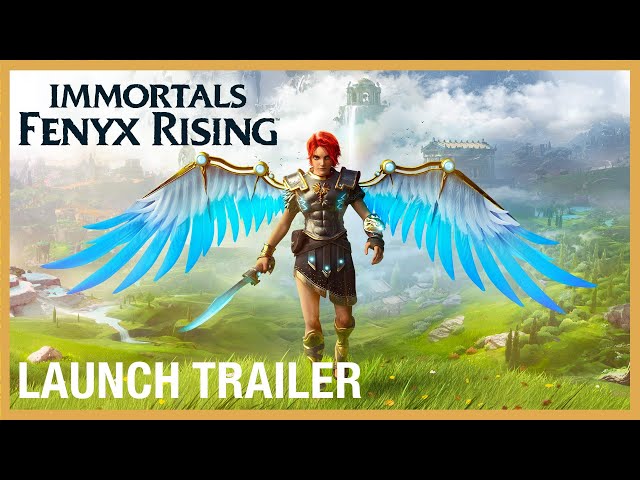 Immortals Fenyx Rising – PS5, PS4
A sleeper-hit from 2020, Immortals Fenyx Rising was our first guess. In this action-adventure game, you play as the titular Fenyx, a winged demi-god on a quest to save the Greek gods and their home from a dark curse.
Given this game has had free weekends and a demo available, alongside being available within the higher tiers, we thought it had a chance of landing on this list.
SnowRunner – PS5, PS4
SnowRunner is a highly unique vehicle simulation game, putting you in the driver's seat of a variety of large trucks to deliver cargo across harsh environments. You'll have to battle ice, thick mud, and much more if you want to reach your destination with your vehicle and cargo intact.
Since this game has been out since 2020, and included in other subscription services like Game Pass, we felt it was possible it would be available here.
Lost in Random – PS5, PS4
Lost in Random is a charming and chilling action-adventure game about two sisters separated by an evil queen in a world all around 'luck', or more accurately, dice. In this dark fairy-tale world, you play as Even on a quest to find her sister, Odd, alongside her companion Dicey, taking part in exploration and unique, tactical dice battles.
As a great but underappreciated 2021 indie title, it was our final prediction for this month's free games.
And that's the full PS Plus August 2023 games list. It's not quite as full of chart toppers as many would like, but there's a stellar indie game, an innovative creation tool and community game, and even a game for golf fans. There's at least something for everyone this month. Nevertheless, why not check out the best PS5 games you can play right now? Some might even be in your library already if they've been included in the service.