Project EVE was a surprise announcement from the PS5 Showcase in 2021. With its South Korean heritage and stylish, non-stop action, it instantly became one of the most talked-about third-party games from the show. But, we have never seen the game before, so what do we actually know about it?
Korean studio SHIFT-UP is behind the game and the studio was originally founded by illustrator Hyung-Tae Kim, who has worked on a number of games in the past. With a collection of high-paced, action-packed battles, and gory monsters from space, the action game looks to definitely be a showpiece for PS5 in the visual department as you fight your way through space as Eve.
But, do we know anything else about Project EVE? Well, read on to find out everything we know about Project EVE, including the Project EVE release date, PS5 features, gameplay details, and more.
Project EVE release date speculation
As of right now, Project EVE doesn't have a release date. No date or release window was given when the game was announced at the PS5 Showcase.
However, the game did look significantly far along in development, so a release sometime in late 2022 and early 2023 seems possible.
PROJECT EVE Platforms
Project EVE is a PS5 exclusive as of right now with no other platforms announced.
We could see the game be announced for more platforms in the future. However, the game is built to utilise a number of the PS5 hardware's features.
PROJECT EVE PS5 Features
Project EVE will make use of a number of the PS5's unique features, including the DualSense controller. The sensation of your blade slicing through enemies will be translated through the Haptic Feedback and different weapons will have different effects according to the developer.
The game will also make use of the PS5's hardware to deliver high graphical fidelity and super-fast loading times.
PROJECT EVE Gameplay
We have already seen an extensive amount of Project EVE gameplay thanks to the debut trailer for the action title at the PlayStation Showcase in 2021.
The gameplay gives us a few small looks at the story and narrative, but mostly focuses on the high-intensity combat Eve will fight in. We also see a number of traversal mechanics, including sliding, swinging on ropes, and scaling walls. You can see the gameplay trailer below: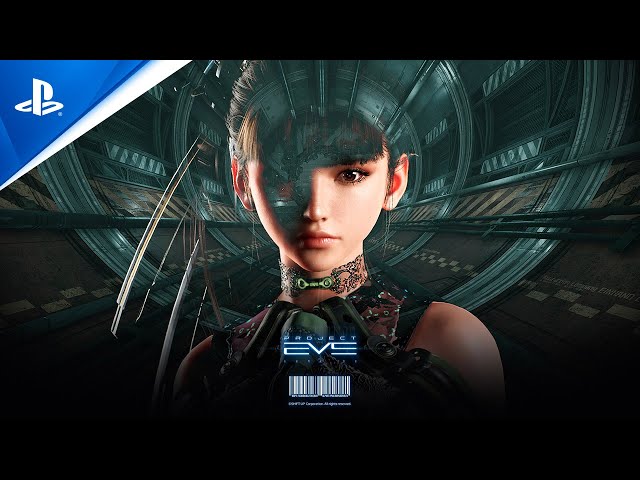 That covers everything we know about SHIFT-UP Studio's game, including the Project EVE release date. To stay up to date with more upcoming PS5 games, be sure to check out our guide on the schedule over the next year.