Pokémon VGC could be moving to a best-of-five format in future events, meaning that players could play two more matches per round than in the previous system. The official Pokémon tournaments have traditionally used a best-of-three format, and while the change will only affect finals matches, it could make for more exciting matches in future.
Two-time Regional VGC Champion Alex 'LexiconVGC' Underhill noticed the change in the Players Cup III rules, which state that all matches will use the VGC Season 8 rules and most matches will remain best-of-three. However, the Winners Finals, Losers Finals, and Grand Finals, which will take place on April 10, will all be in the best-of-five format.
This is the first time the best-of-five format will be played at an official Pokémon tournament: this has never happened before in the entire history of Pokémon VGC. The change has the potential to create more exciting matches, but depending on the tactics that players use, could also create long, drawn out finals. We're not looking forward to seeing five matches where players have to break down a Chansey/Blissey core, but luckily stall tactics don't have a big presence in the current VGC meta.
The most famous recent best-of-five set was played in the finals of the 2020 Pokémon World Champion Invitational, which saw former VGC World Champions fight it out to be crowned the Champion of Champions. Shoma Honami took on Sejun Park in a classic match which went to the full five sets and lasted for over an hour.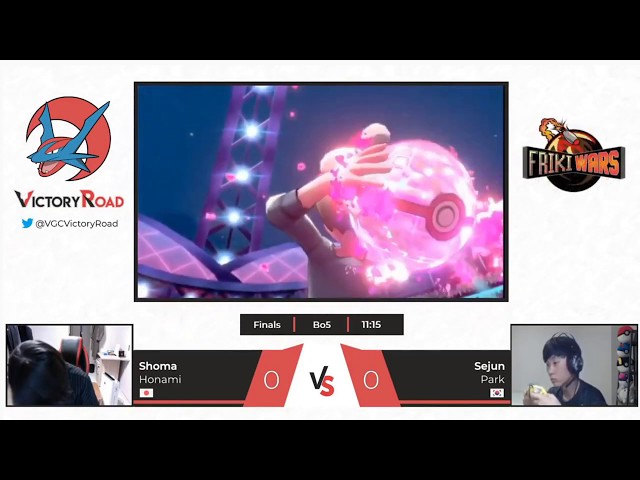 Best-of-five sets will likely allow players to experiment more, especially with their leading Pokémon. However, as the Players Cup uses an open team sheet competition so opponents can see each others' moves and stat spreads before matches, experimentation in this format may be limited.
Uhhh did anybody else see this? pic.twitter.com/mS462FiI3W

— Alex Underhill (@LexiconVGC) March 9, 2021
However, if the Pokémon Company decides to continue the best-of-five format when tournaments return in-person, then we could be in for an exciting era of competitive Pokémon.