"When I look back at Pokémon, it's completely changed my life," says Aaron 'Cybertron' Zheng. "In addition to being able to do a lot within the game, which I'm really grateful for, and meeting a lot of great people, I think it's really nice to just have something that you're really passionate about."
Passion flows through the veins of every competitive Pokémon fan, and has done since Pokémon Red and Green were released in Japan 25 years ago this week – as you'll have undoubtedly noticed from the countless events and celebrations the Pokémon Company is unveiling. From a Katy Perry and Post Malone collaboration to a week of Pokémon GO bonuses, it's safe to say that fans are in for a treat.
Players fell in love with the RPG from the moment they were forced to pick one of Bulbusaur, Squirtle, or Charmander in 1996. After training their loyal monsters, defeating the Pokémon League, and catching 'em all, friends soon turned to each other for an additional challenge. Link cables were stretched across bedrooms and friendships were tested as players battled for supremacy with only one prize in mind: bragging rights.
The multiplayer aspects – whether trading or battling – are arguably what has helped Pokémon endure to this day, and have been consistently improved over the past 25 years. Pokémon Gold and Silver introduced held items to battles, Ruby and Sapphire added abilities for an extra layer to PvP action. The third generation also simplified the Effort Values system, making it easier to train your Pokémon's hidden attributes. However, it was the fourth generation of Pokémon games that changed competitive Pokémon more than any other.
Diamond and Pearl were the first Pokémon games on the Nintendo DS, and therefore the first to utilise the console's online functionality. Players who were formerly tethered by the length of their link cable could suddenly battle people on the other side of the world, opening up entirely new possibilities for competitive battling.
Three years later, the first Pokémon Video Game World Championships was held in San Diego. Fans had hosted their own events since the game's inception and the Pokémon Company had held tournaments like the Pokémon Championship 2000 and the Journey Across America – usually to promote a new game or movie – but the World Championships heralded a new era for competitive Pokémon. The year before had seen the Pokémon Company host the Video Game Showdown – a spiritual precursor to the World Championships – but 2009 was the real deal.
Jeremy Fan won the inaugural World Championship in 2009, making him the first ever Junior World Champion at age 11. "I definitely look back very fondly at those memories," he tells The Loadout. "I'm very fortunate to have had that childhood and that experience." Fan first competed in a local tournament during the Journey Across America event, which celebrated the tenth anniversary of Pokémon Red and Green. However, with some training and team-building help from his older brother, Fan's first success came at a regional competition near his home in California.
"My brother was kind of like my coach, he found out about the event and he encouraged me to go with him," says Fan. "He helped me come up with a team and I just went with my mom because he was in college."
Fan made it through the dreaded lottery system – which saw some players turned away before having played a single game – and made it to the final. An impressive second-place finish earned him and a guardian a free trip to St Louis for the National Championship. After winning Nationals, Fan travelled to San Diego for the World Championships, but even after considerable success he had low expectations for himself. "I guess I had a good team and I kept playing and then I somehow ended up on the World Final stage."
Fan remains nonchalant about his success, but he stormed the competition with a strong rain team featuring Ludicolo and Vaporeon. Despite losing to fellow finalist Santa Ito earlier in the tournament, Fan pulled out the win when it mattered most. "I thought I was going to fail," he says in the post-match interview. "But turns out I won."
He won a custom DSi and a family trip to Japan for his success, but that's not what mattered to him. It was about meeting new people and sharing a passion for competitive Pokémon. "I met a lot of awesome people that I stayed in contact with and I became friends with as part of the events," he says.
Fan continued to compete for the next few years, including attending the World Championships in 2010, but could never replicate his early success. With every year, Pokémon was growing in popularity and the quality of competition grew with it.
Cybertron's rise to becoming a Pokémon master somewhat mirrors Fan's experience – albeit on the other side of the country. Starting with Pokémon Emerald, a group of friends, and a bundle of link cables, Cybertron eventually went to a Journey Across America event, then a local tournament, then Nationals, and Worlds.
"Once we beat the main games, we were like, kind of bored," he tells The Loadout. "And then we discovered the whole world of EVs and IVs and how people could actually battle competitively." Little was he to know that this boredom would result in four Regional Championships, two National Championships, numerous appearances at the World Championships, a successful YouTube channel, and a spot on the commentary desk at countless Pokémon tournaments.
Cybertron's success didn't come immediately, however. Despite making it to the Video Game Showdown in 2008, he couldn't compete in competitions in 2009 due to not making it through the lottery system in place. "I was really bummed out," he says. "Because that was probably like the year I practiced the most out of any year and I didn't even get to play in a tournament, so I was really sad about it."
The VGC 2010 tournament removed the lottery system and Cybertron could compete once more, although this year he was 12 years old. That meant he graduated to the older age division – Pokémon tournaments just had two age categories at this point – and therefore played against grown adults. But it was when the Senior Division was introduced in 2011, for players aged between 11 and 15, that Cybertron really made his name.
In 2011 Cybertron came first and second at two Regional tournaments he entered, and won the US Nationals to book a trip to the World Championships. At the DC Regional Championship which Cybertron won, the Junior Division was won by his younger brother Brendan 'Babbytron' Zheng. "They called us the Zheng Dynasty," he laughs. "We were really dominant back in the day."
The Masters Division – for over-15s – was won by Wolfe 'Wolfey' Glick, who would go on to win the 2016 World Championships and become one of Cybertron's closest friends in the community. And Cybertron believes that forging these friendships is one of the best things about competitive Pokémon.
"I've been very lucky to just meet so many great people from the competitive Pokémon community," he says. He also acknowledged that Pokémon was common ground that allowed him and his younger brother to bond. "I was able to get a lot closer to my brother," he adds. "You know, we're five years apart and we didn't have too much in common back then. And so Pokémon was like the one thing we could really bond through."
He believes that Pokémon's three age divisions are a huge benefit to the tournament scene, as it allowed him to meet people of a similar age who shared his passion for the game. He believes that when he was a child, the divisions reassured his parents that he was competing against peers rather than adults. Doing well in tournaments also grants players travel bursaries so they can head to Nationals or Worlds, so Cybertron was able to take his parents away on trips that they otherwise wouldn't have been able to go on.
Looking back on his playing career, Cybertron often returns to the 2013 World Championship. He assures me that he tries not to have regrets in life, and that it was a learning experience that shaped the rest of his life and career, but it was gutting to come so close. His third-place finish was both his career highlight and his biggest regret.
"My one regret is not winning Worlds in 2013 because that was probably my best chance," he says. Coming so close to winning made it so much harder when he lost in the semi-finals. "I remember the feeling I got after I was eliminated from Worlds. It's just such a sad feeling. And for a while I was like, 'I don't know if I ever want to feel that again.'"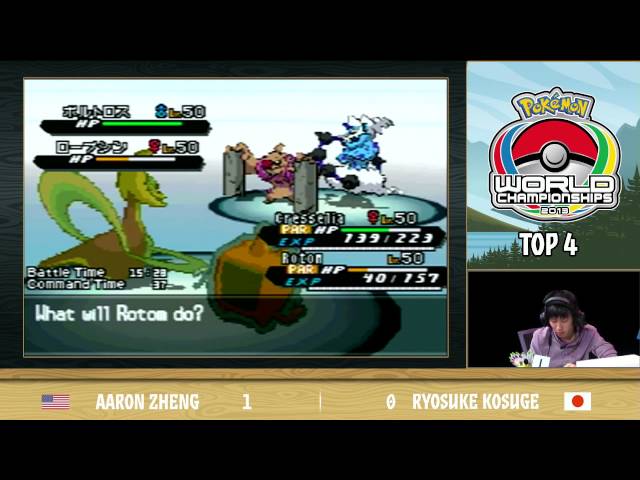 Cybertron continued to compete at the highest level for another three years, never letting the feeling of loss sour his experience. Although he still battles on the Pokémon ranked ladder and enters the occasional tournament, he moved over to the commentary desk for official tournaments in 2016 and has been a mainstay ever since.
Fellow commentator Rosemary 'Nekkra' Kelley also made her start competing in Pokémon tournaments, but was scouted to join the Pokémon VGC commentary team in 2019 after numerous successful community Overwatch broadcasts. Her first gig with the Pokémon Company was the 2019 North American International Championships – her second was Worlds.
Competition on the go: here's the best Pokémon in Pokémon GO
"When I first got the call to do Pokémon, I was literally screaming – I was in disbelief," she tells The Loadout. "I started crying a little bit, as I tend to do. And I just couldn't believe that a company as high profile as Pokémon wanted to have me on their broadcast desk."
As a long-time fan and competitive player, casting Pokémon events offers Nekkra the opportunity to share special moments with the players and the crowd, and one moment in particular stands out.
"My favorite moment is when Simone Lim won the Oceania International Championships," she explains. "I will always remember how the audience reacted, how she reacted, and how viral she went after Gabby and I made the call that she had won. Sharing those amazing moments with the crowd is something that I will never take for granted, especially when we're living in this new normal… It's by far the best moment that I've had in my career."
An INCREDIBLE read by Simone, leading to a victory and earning Simone the title of 2020 Oceania #PokemonVG Junior Champion! pic.twitter.com/liiJyEj09I

— Play Pokémon (@playpokemon) February 23, 2020
Pokémon tournament broadcasts are a lot more polished these days than they were when Jeremy Fan was competing – his adorable post-match interview involved a caster asking him about "the tsunami move" that his Vaporeon used to great success.
Nowadays, the commentary teams offer in-depth insights into every Pokémon, every strategy, and every move inside and out – they would definitely recognise Vaporeon's move as Surf – offering viewers new perspectives and understanding of what's going on in front of them.
But as well as informing and entertaining, commentators are there to share great moments with as many fans as possible. And all three players I spoke to not only started out as Pokémon fans, but wholeheartedly believe that the newest generation of Pokémon games are the most accessible entry into competitive battling yet – and this is only a good thing for the future of the competitive scene.
Fan, Cybertron, and Nekkra all commended Rental Teams, Bottle Caps, and Mints as recent additions to the game that lowered the barriers for entry into competitive battling. Rental Teams allow you to use someone else's fully-trained team (albeit not in tournaments), Bottle Caps are an item that allow you to max out a Pokémon's hidden Individual Values to make them as strong as possible, and Mints give you the option to change your monster's nature. The Ability Patch has similarly streamlined the process of obtaining a Pokémon with its hidden ability.
"What makes competing in Sword and Shield super exciting is the accessibility level that the game has," says Nekkra. "The fact that you can play from home is involving a lot more people in the process of playing Pokémon than we would normally see. I think removing that paywall – you have to travel and get a hotel to go to the events and compete – is really good. The more people that are playing, the better it'll be."
Cybertron agrees, acknowledging that online tournaments lack some of the social aspects of in-person events, but hopes the Pokémon Company will continue to host competitive tournaments online even once the pandemic is over.
"It's really expensive to travel to events," he says. "I love that the Players Cup gives those players [who can't travel] an opportunity to compete seriously."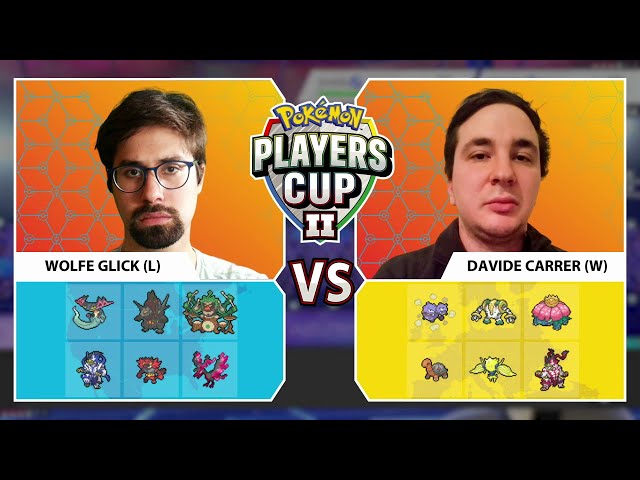 The Players Cup online events can be played entirely from the comfort of your own home, and if you do well enough, you could earn enough Championship points to be offered an invitation to the World Championships without ever leaving your bed. Given the coronavirus pandemic forced the Pokémon Company to postpone the Pokémon 2019 World Championship for a second time, it could well be the future of tournament play.
The future, however, for these three players, looks very different. Fan picked up Pokémon Shield and has dabbled in online play, but doubts he will return to competing. He's come full circle, and is back to being a fan, attending events as a part of the excitable crowd and tuning into Cybertron's YouTube content.
Cybertron is weighing up a return to competition: earning a place at Worlds 2019 was his goal before it was postponed, but a year later he has more work commitments and less time to put into the game. If he doesn't compete, he hopes to be asked to commentate the tournament – as does Nekkra.
Nobody knows exactly what form the future of competitive play will take: new tournaments may appear, new winners might be crowned, and more special moments will be shared, both online and in-person. But one thing is for sure: amidst the hot fires of battle new friendships will be forged, and it is these friendships that will propel the future of competitive Pokémon to new heights and keep the game growing for another 25 years.
This feature is part of our coverage of Pokémon's 25th Anniversary, stay tuned for more throughout the week.