If you bought the Pokémon Sword and Shield Expansion Pass DLC, you'll no doubt be eagerly anticipating news of the Crown Tundra's release. Luckily, you'll have to wait no longer as a brand new trailer has revealed loads of information about the second DLC.
First things first: the Crown Tundra releases on October 22, in about a month! You'll take the role of brand new-character Peony's Expedition Chief, exploring the vast snowscapes and supposedly reporting on your findings. We just hope the Scottish-inspired landscapes and characters are more David Tennant in Doctor Who than Ewan McGregor in Trainspotting…
However, it's not just the Scottish-inspired highlands you'll be exploring, as underground Pokémon dens promise more multiplayer action. A brand new Dynamax Adventure minigame allows you to explore the Crown Tundra's caves, bumping into Dynamax Pokémon blocking your path until you come to the final boss of the cave – likely a legendary Pokémon in Dynamax form.
These Dynamax Adventures herald the arrival of every legendary Pokémon to Pokémon Sword and Shield. Some legendaries will be limited to one version, but through canny trading or Pokémon Bank, you'll be able to catch 'em all.
As well as the returning legendaries, we got a closer look at the Galarian forms of Articuno, Zapdos, and Moltres as well as the first look at Galarian Slowking. The new Regi Pokémon are also given a brief spotlight.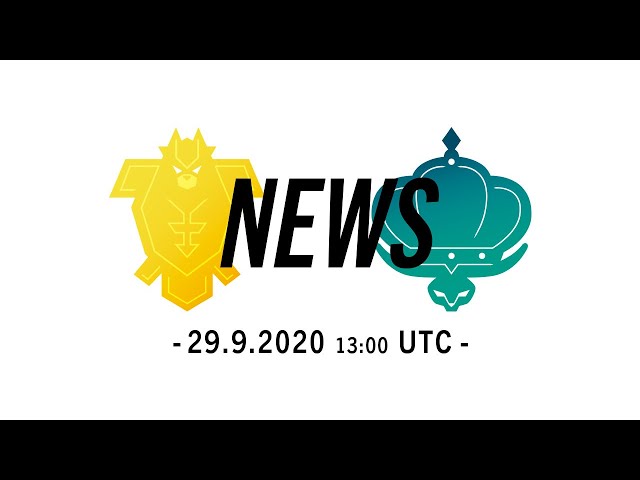 Many fan favourite Pokémon are also returning to the game, so look forward to seeing hundreds of Metagross and Garchomp in Pokémon Sword and Shield ranked battles. However, there is also a new single-player competition, the Galarian Star Tournament. In this tournament, you can team up with your favourite gym leader or character (yes, we think you can team up with Avery).
This tournament will be entirely 2v2, so you'll be relying partially on knowing your type matchups (check out our Pokémon type chart if you're not sure) and partially on your chosen partners RNG – so prepare for trouble.
The trailer also confirmed that Pokémon GO functionality with Pokémon Home will be available before the end of the year – and that trading between the two would reward GO players with a coveted Meltan box and Home players with a Gigantamax Melmetal.
Bundles including Pokémon Sword and Shield and the corresponding expansion pass included will be available from November 6. To celebrate the release of the second part of the expansion pass, Pokémon is giving Sword and Shield players eight Pikachu with special hats, so look out for codes to redeem. The first Pikachu is wearing Ash's original hat, and the code is: P1KACHUGET. Imaginative.