Do you want to be the very best, like no one ever was? Well, with help from a Pokémon bus and brand new YouTube web series, you will be well on your way! You may have seen the Pokéball style double-decker making its way around the UK recently. But, if not, you can follow its journey via the Pokémon Bus Tour: Explore Galar series that has dropped today on the official Pokémon YouTube channel.
Pokémon Bus Tour: Explore Galar is aimed at helping new players discover the amazing world of Pokémon and gives some essential tips for newbies taking their first steps out of Pokémon Sword and Shield's starting town, Postwick.
The series follows Sam and Mark as they make their way around the UK stopping at various locations that inspired the region of Galar in Pokémon Sword and Shield. First stop is the Lake District which inspired many of the game's locations after director Shigeru Ohmori visited the area before the launch of Pokémon Sun and Moon. At this stop, we see Mark receive his starter Pokémon and get some top tips from YouTuber Daniel 'DanTDM' Middleton.
Check out episode one of Pokémon Bus Tour: Explore Galar below.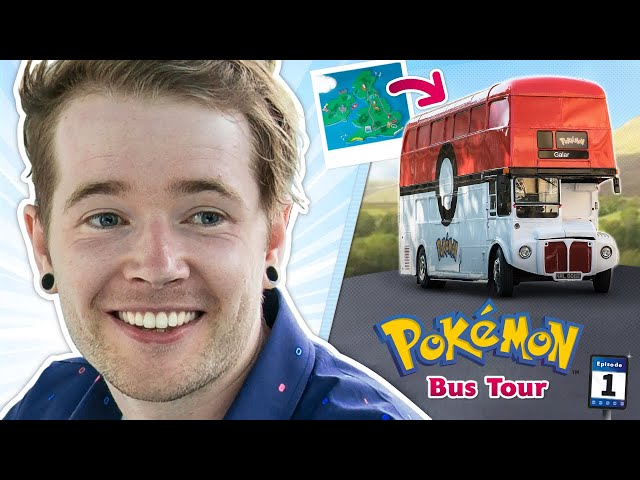 There will be five episodes in total with a new episode releasing weekly, in each part Mark and Sam will meet various Pokémon trainers, experts, and fans who will provide insight into the world of Pokémon and help new players feel comfortable diving headfirst into Pokémon Sword and Shield and the Pokémon trading card game.
If you are already well-versed in the ways of Pokémon, check out our Pokémon Sword and Shield ranked battles and Eevee evolutions guides.