Pokémon Legends Arceus is not only brimming with existing Pokémon, but it's also adding in several new Pokémon and regional forms too. Set in the jaw-dropping Hisui region, this ancient landscape is full of 'mons to catch and battle in your attempt to help the Galaxy Expedition Team and complete the Pokédex.
While there are plenty of new features for players to get excited about and wrap their heads around – such as Survey Outings and a new battle system – nothing will match the feeling of seeing and catching brand new Pokemon for the first time. A number of evolutions for existing Pokémon and Hisuian regional forms have been revealed already in the build up to the Pokémon Legends Arceus release date.
To help you keep track of these new 'mons in Legends Arceus, we've compiled a list of all the never-before-seen Pokémon or regional forms that will be debuting in the game.
Here are the new Pokémon in Pokémon Legends Arceus:
Pokémon Legends Arceus new Pokémon
Wyrdeer
Basculegion
Kleavor
Wyrdeer
Wyrdeer is the new evolved form of Stantler, which was introduced into the Johto region Generation 2. Wyrdeer is a Normal/ Psychic-type Pokémon which unleashes psychic energy powerful enough to distort space from orbs on its antlers.
Basculegion
Basculegion is the new evolved form of Generation 5 Pokémon Basculin. A Basculin will evolve into Basculegion if it is "possessed by the souls of other Basculin from its school that could not withstand the harsh journey upstream". It is a Water/Ghost-type.
Kleavor
On your journey, you will be tasked with calming the frenzied Noble Pokémon which call the Hisui region their home. One of them is Kleavor, the Axe Pokémon. This Bug/Rock-type looks like a pretty heavy-hitter, especially with those hatchet hands.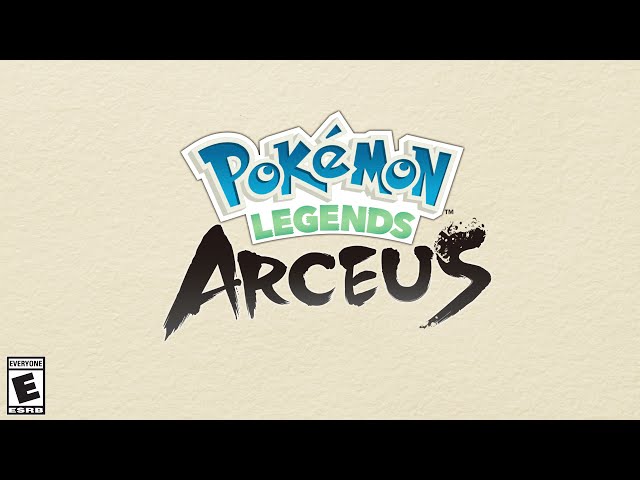 Pokémon Legends Arceus Hisuian forms
Hisuian Growlithe
Hisuian Braviary
Hisuian Zorua and Zoroark
Hisuian Growlithe
Generation 1 favourite Growlithe is getting its own Hisuian regional form in Pokémon Legends Arceus. It gains the Rock typing and has longer and thicker fur than the original Growlithe to help it survive in colder climates.
Hisuian Braviary
Hisuian Braviary looks relatively similar to its original Unovan form in Generation 5, apart from its red accents turning white, gaining some purple, flame-like patterning on its head, and being larger in size. It also goes from being a Normal/ Flying-type to a Psychic/ Normal-type. It's unclear if its pre-evolution, Rufflet, will also have a Hisuian form.
Hisuian Zorua and Zoroark
Zorua and its evolution Zoroark get a a white and pink paint job for Pokémon Legends Arceus. They also get a type change too.
Previously Dark-types, Hisuian Zorua and Zoroark are now Normal/Ghost-type Pokémon. This is the first time that type combination has been used in a Pokémon game.
Those are all the new Pokémon confirmed so far for Pokémon Legends Arceus, and we can't wait to encounter them in the Hisui region. For a full list of all the confirmed Pokémon – both old and new – check out our Pokémon Legends Arceus Pokédex guide.