One Piece Odyssey – the new JRPG spin-off addition to Eiichiro Oda's iconic franchise – has finally gotten a new trailer at Summer Game Fest 2022. While Luffy and co.'s new adventure hasn't got a nailed-on release date just yet, Bandai Namco has at least confirmed the game is on course for a 2022 release.
The trailer opens with Luffy surveying a distant island with a bunch of towers stretching out into the sky, and a beam of light emanating upwards from the centre. However, before they can venture forward, a storm forms around it, and the Thousand Sunny is sent flying into the sky by a blast of water.
Franky then Coup de Bursts the crew forward through the lightning storm, introducing the nine playable Straw Hats as they go. "Filled with new encounters and hidden mysteries", Odyssey promises "an odyssey beyond imagine" – we can't wait.
In One Piece Odyssey, players will be able to pilot all of the Straw Hats that entered the New World together: Luffy, Zoro, Nami, Usopp, Sanji, Chopper, Robin, Frankie, and of course Brook (yo-ho-ho-ho~). However, this isn't a purely all-Straw Hat adventure, with new, original character Adio joining the crew.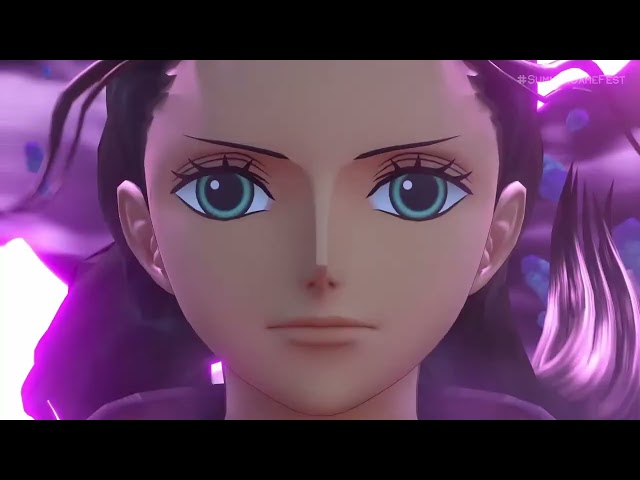 Initially revealed back in March, One Piece Odyssey not only features an original story from series mangaka Eiichiro Oda, but "new character and monster designs" as well.
Be sure to keep tabs on our One Piece Odyssey release date guide so you'll be the first to know when that all-important launch date drops.