The One Piece 25th Anniversary is fast-approaching, and what better way to celebrate this incredible milestone than with a brand new videogame bringing the One Piece world to life. One Piece Odyssey is a new JRPG that brings this beloved Japanese manga to life with a new story from series' creator Eiichiro Oda. If that has you excited, here's everything you'll need to know about the One Piece Odyssey release date – and some other handy information surrounding the launch.
One Piece Odyssey is a JRPG that hopes to "deliver an epic drama adventure of the Straw Hats which both One Piece fans and JRPG fans can experience and enjoy", according to producer Katsuaki Tsuzuki. From what we've seen so far, it looks like both One Piece fans and JRPG fans are going to love what this game has to offer – and we know we can't wait for the One Piece Odyssey release date to arrive.
If you're wanting to hop into the next One Piece adventure, find out if you can play One Piece Odyssey on Game Pass. Otherwise, you can see which of the One Piece Odyssey characters can join your party, and the One Piece voice actors and cast, which long-time fans might recognise.
One Piece Odyssey release date
When is One Piece Odyssey coming out? The One Piece Odyssey release date is set for January 13, 2023.
The game was originally supposed to release in 2022, but in order to polish the experience and create an expansive JRPG, the extra time was needed, according to the team who revealed the date at TGS. A January 2023 release date gives it more space to stand out from the competition compared to its original release date in 2022.
One Piece Odyssey platforms
One Piece Odyssey will release on PS4, PS5, Xbox Series X|S, and PC. There has been no mention of an Xbox One version, but we will update this guide with any information pertaining to its release when it is available.
One Piece Odyssey story
The One Piece Odyssey story sees Captain Monkey D. Luffy and the Straw Hat Pirate crew caught in a dangerous storm during their voyage along the Grand Line. They then find themselves stranded and separated from each other on a mysterious island called Waford. From here, the crew set out on a new adventure filled with mysterious ruins, new enemies, and strange island locals.
One Piece Odyssey trailer
Check out the One Piece Odyssey, the announcement trailer, which you can see below: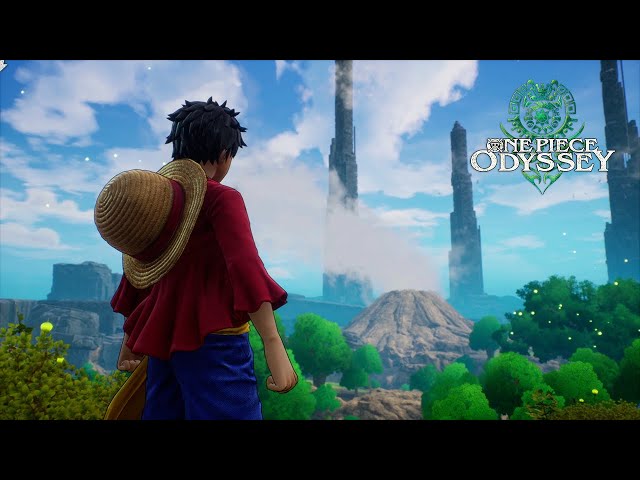 Summer Game Fest showcased a character trailer for One Piece Odyssey where we got to see all the beloved characters from the legendary anime.
Well, that's all there is to it – everything we know about the One Piece Odyssey release date. Why not check out our guide to the best PS5 RPG games and the best Xbox RPG games – there should be something to fill your time in our recommendations once you're done with One Piece Odyssey.