Back when the NBA 2K23 cover stars were revealed, 2K confirmed the return of NBA 2K11's 'The Jordan Challenges'. Ahead of the game's launch next month, the major gameplay changes and updates that have been made to the mode for NBA 2K23 have now been revealed and centre on better reflecting the eras of basketball when Michael Jordan was the top player in the world.
The first way this has been achieved is through a brand new "intricately designed video filter system". This recreates the television experience of watching these classic watches for the first time back in the 1980s and 1990s, while era-specific broadcast elements have been added to capture the technology and stage of the game of basketball during that time period. This is an impressive change, especially given that NBA 2K11's Jordan Challenges didn't feel much different to regular games you would play.
Commentating over those moments as you play is Mike Fratello, who was there commentating over every record-breaking moment and success Jordan had during the Bulls' championship runs.
Ray Clay's introductions from the start of those matches have also been captured and brought into the remastered Jordan Challenges.
Each of the challenges in NBA 2K23 will also have a special pre-game interview with a luminary who made each game special, from Kareem Abdul-Jabbar in the 1988 All-Star game in Chicago to Phil Jackson, the head coach of The Last Dance game.
However, alongside visual updates, the gameplay has also been updated for 2K23 in this mode with the game playing slower thanks to playbooks, tendencies, AI, and slider settings that have been customised for the era. Sets from the greatest coaches can be run and hard-hitting play in the paint is emphasised to better reflect the more physical nature of basketball during the late 20th century.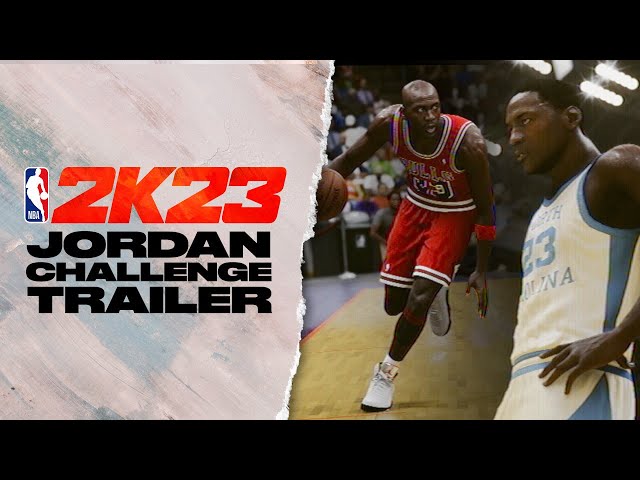 Jordan's trademark signature style like no-look passes and a unique jump shot, layup, and dunk style have also been added to the mode. And, when you beat the full suite of 15 challenges, you will get unique MyTeam and MyCareer rewards to use.
So, as you can see, there are a substantial amount of upgrades to this mode, and it isn't just a simple copy and paste. In fact, it should help the mode become even more memorable than it was in 2K11.