One of the best battle royale games on Xbox and PC is the underrated Naraka Bladepoint. Blending the thrill of rivals like Warzone and Apex Legends with close-quarters sword battles, fast-paced parkour, and fantastical abilities, PlayStation players haven't had the chance to get a slice of the action – until now. NetEase Games officially confirms that the Naraka Bladepoint PS5 release date is extremely close.
The Naraka Bladepoint PS5 release date is Thursday, July 13, 2023, according to a recent statement from NetEase Games.
The reveal comes fresh out of the second Naraka Fest, an event that details the future of the franchise. "Naraka Bladepoint will finally make its debut on PlayStation 5 and will be going free-to-play across all platforms on 13 July," says NetEase Games. Alongside the move to free-to-play, players can expect "new additions" to be included with the game's next update. Here's what you can look forward to seeing in-game:
Capture the Spirit Well: A 12v12 gang wars battle that allows players to capture locations to earn points
New Dual Halberds Weapon: Combines a spear and a dagger into one. It can stab straight and also strike horizontally with the ability to lock other weapons
Justice Chamber updates to Guild Mode: Position and more features will be added to the current guild system
New Hero – Tessa: Tessa is a 1,000-year-old fox demon, who can charm her enemies and capture their souls
Veteran rewards: Players who previously purchased the game will receive in-game gold equivalent to what edition they currently possess and more
PlayStation 5 player-exclusive items
There will be anniversary specific events and rewards too, with a new season skin theme, which will be "[the] classic of mountains and seas and the god of four seasons." In a similar fashion to Fortnite, players can also interact in a forthcoming 3D pre-match lobby.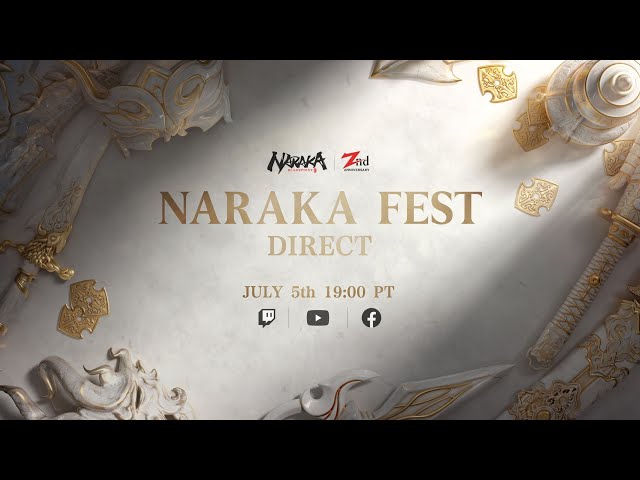 The game currently costs $19.99 on the Steam, Epic Games, and Microsoft storefronts (and is also on Game Pass) but shifting into a free-to-play model makes this a perfect time to get your friends involved. NetEase Games expresses that "this major announcement comes as Naraka Bladepoint celebrates its second anniversary and crosses the 20 million unique player mark."
Naraka Bladepoint doesn't just have action on the battlefield, though. One of the most entertaining aspects of the game is experimenting the character customization, which will keep you occupied for quite some time before you get stuck into your first match.
To celebrate the arrival of the Naraka Bladepoint on PS5, NetEase shares a photo of this God of War Ragnarok-inspired creation, depicting Kratos himself.
One of the best benefits is for Xbox Game Pass subscription holders, who "will be automatically upgraded from the Standard Edition to the new Deluxe Edition containing in-game rewards." When it comes to getting the most out of your games, this upgrade definitely makes Naraka Bladepoint one of the best Xbox Game Pass games to download.
Though, now we can finally say it'll be one of the best PS5 multiplayer games to dive into as well.