MultiVersus has been surprising us consistently with new characters and subverting our expectations. And, the latest example of this is Gizmo who will be hopping into the game in September. But, when exactly is the MultiVersus Gizmo release date?
Well, Player First Games only announced their arrival to the character roster of one of the best fighting games a week before they are set to join the game. So, that narrows down Gizmo's arrival.
But, we also are awaiting a lot of other details about Gizmo including the MultiVersus Gizmo release date, their class, and more. Below, you can find everything we know about the character.
MultiVersus Gizmo release date
Gizmo is set to release in MultiVersus on September 8, 2022. Announced on the official MultiVersus Twitter, Gizmo was originally supposed to launch a few days earlier.
But, some issues seem to have pushed their release back slightly. However, it isn't a huge delay so you will still get to play them soon.
MultiVersus Gizmo class
Gizmo's class in MultiVersus is a support. This makes the little mischievous gremlin the third support to be introduced into the game.
He will undoubtedly be focused on using tools and items to heal and buff his fellow teammate.
MultiVersus Gizmo gameplay
Gizmo's MultiVersus gameplay will be shown off ahead of his launch on September 8. You can watch live on the Twitch channel for the game below: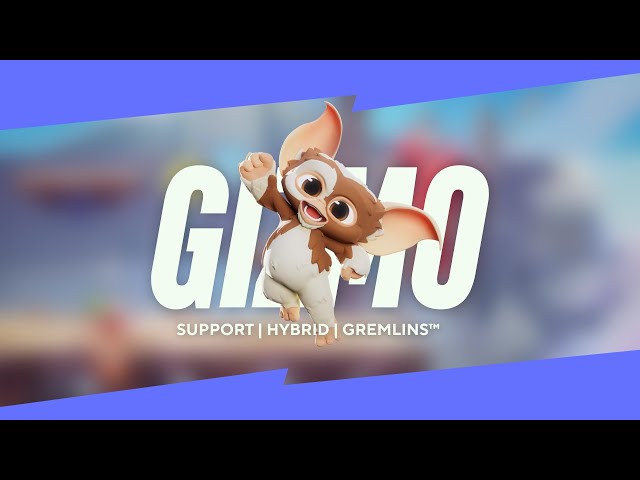 We do know of some of their abilities ahead of that showcase, though. Hunter's Bow will allow Gizmo to charge and aim an arrow that ignites opponents if fully charged. Gizmo-A-Go-Go allows you to leap and attach to the back of allies, becoming a real nuisance. Finally, Song of the Mogwai causes Gizmo to sing and spawn musical note projectiles that damage opponents.
Now you know the MultiVersus Gizmo release date why not read up about the different MultiVersus classes and some of the best characters in our MultiVersus tier list to see where Gizmo could rank?