Pulverizing your friends on Mortal Kombat 1 can be a blast, but if you're itching to see masterful players compete to be the best in the world, then it is your lucky day. Warner Bros Games and developer NetherRealm Studios is bringing players a brand-new esports program, dubbed the Mortal Kombat 1 Pro Kompetition – with a considerable cash prize up for grabs.
That cash prize is a total $255,000 prize pool, and will see 20 players band together to "build an international ecosystem of players", according to a recent statement from NetherRealm. Set to begin on Friday, October 20, 2023, the Mortal Kombat 1 Kompetition will be featured at East Coast Throwdown fighting game tournament. Following this event, the ultimate finale will unfold in the "Final Kombat World Championship event in June 2024." It won't be easy securing a spot, though, even if competitors have masted all the MK1 fatalities.
Speaking on the qualification process for the Final Kombat World Championship, NetherRealm clarifies that it "will run through either the global Pro Kompetition leaderboard or the Regional League Finals. Each event will be 1 vs. 1 double-elimination brackets." There are multiple places to secure a spot by playing one of the best fighting games of 2023, though. Here are all the corresponding locations, if you fancy your odds in battle:
East Coast Throwdown in Stamford, Conn., USA (October 20-22 2023)
Ultimate Fighting Arena in Paris, France (November 24-26 2023),
CCXP/Comic Con Experience in São Paulo, Brazil (November 30 – December 3)
Combo Breaker in Illinois, USA (Spring 2024)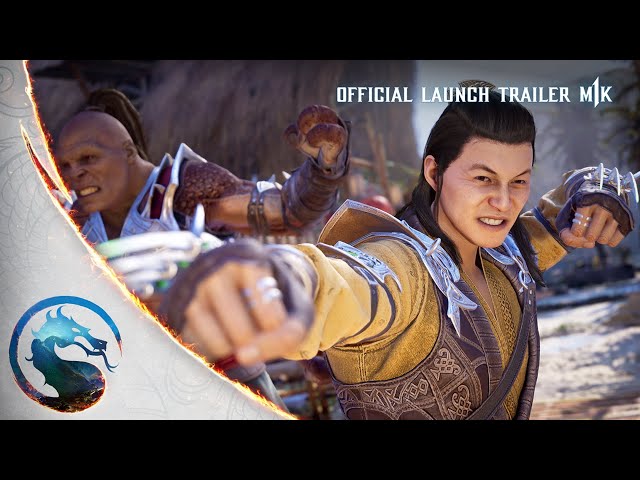 Should players be skilled enough to reach the final, they'll face a new competitive format in the form of the Last Chance Qualifier (LCQ). Operating on a first serve basis, the competition will allow 256 fighters to face off in a double-elimination bracket. The winner will then compete in the Group Stage, with 20 players split into four groups of five. Furthermore, the finer details express that "the top 8 players will compete in a double-elimination bracket, with all players starting from the winner's side."
The event is made possible by its collaboration with RTS, which was co-founded by streaming star Imane 'Pokimane' Anys. The brand seeks to help "creators, brands, events, and publishers make a long-term impact across the industry."
It all looks set to be a fantastic chance for Mortal Kombat 1 fans to see the game's boundaries pushed to its limit, with NetherRealm claiming that there will be "200 hours of live competition over 50 days." In the meantime, you can study our Mortal Kombat 1 characters tier list and learn everything we know about the Mortal Kombat 1 Season 2 release date.