NetherRealm Studios' Mortal Kombat 1 is going to be a bloody blockbuster for fighting game fans to enjoy and the list of Mortal Kombat 1 characters is filling up nicely. The latest MK1 trailer has just confirmed that Motaro and Shunjinko will join the list of Mortal Kombat 1 Kameos, and that Sindel is on the main roster. We also finally got our first look at General Shao in Mortal Kombat 1 – a kombatant that has been leaked quite a long time ago.
Joining Gamescom 2023 Opening Night Live host Geoff Keighley on-stage, studio head Ed Boon shared the new Rulers Of Outworld trailer with the world and it gave us a great look at the new fighters we'll see – including General Shao.
As you can see in the gameplay trailer below, General Shao serves as Queen Sindel in Outworld. He wields a two-handed battleaxe, from what we have seen, and he wields it well. It also looks like he can harness some otherworldly ability with red themeing. How menacing, right?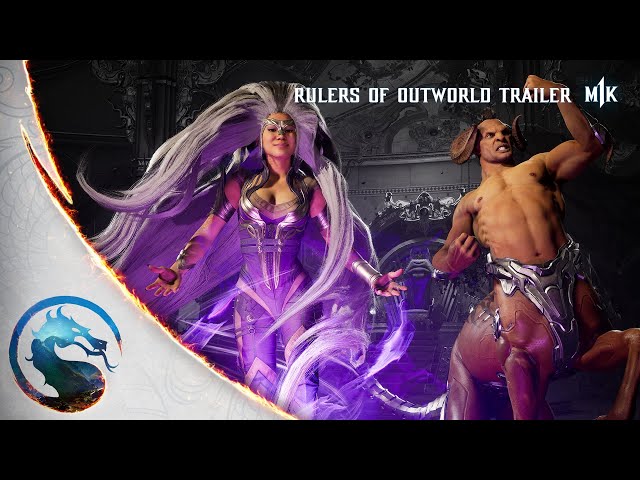 Those of you who played Mortal Kombat 11, or just know a lot about the MK series, will know that General Shao was Shao Kahn in MK11 – ruler of Outworld, basically. We don't know whether he's after Sindel's seat in MK1, but it seems somewhat likely given the nature of his character. We don't know whether Liu Kang can meddle enough to overturn that.
Towards the end, we also get a look at a new Mortal Kombat 1 fatality courtesy of Sindel and her lucious locks. As you can see, she's going to be as deadly as the rest of them – not that we thought otherwise.
We know we're waiting to get our hands on it, but Mortal Kombat 1 could be one of the best fighting games out there when it drops. If you want to see who you'll be going toe-to-toe with, you can check out our Mortal Kombat 1 Kameo tier list and Mortal Kombat 1 characters tier list here. Of course, these are going to change a little bit when the Mortal Kombat 1 release date arrives, but it should give you a good sense of who to look out for.