Monster Hunter Rise was a hit on Switch when it first launched and continued its reign when it was released on PC and then released an expansion: Sunbreak. But, the game is heading elsewhere and we have all the details on the Monster Hunter Rise PS5, PS4 release date, and when you can play it on Xbox as well.
But what can you expect from the game on consoles and what enhancements will Capcom bring for the latest consoles? Well, below we will offer up a list of the changes and tell you when you can play on your Xbox or PlayStation.
Monster Hunter Rise PS5, PS4 and Xbox release date
The Monster Hunter Rise PS5, PS4, Xbox Series X|S, and Xbox One release date is set for January 20, 2023, thanks to the confirmation from Capcom.
Those on Xbox will be able to get stuck into Monster Hunter Rise on Game Pass. The original rumour of this date came from Insider Gaming who had a report on the game's upcoming console release as it expands beyond the original Nintendo Switch and PC platforms.
Monster Hunter Rise Sunbreak PS5, PS4, and Xbox release date speculation
The Sunbreak expansion for Monster Hunter Rise is set to release in Spring 2023 for Xbox, PS5, and PS4. While there's no release date set just yet, we'll likely see it in May or June 2023.
Despite Sunbreak releasing on Nintendo Switch and PC in June 2022, it looks like Capcom isn't giving Xbox or PlayStation players the expansion until later. There's no concrete reason for why that is, but it is likely so that players can play through the base game before jumping into the big DLC.
Monster Hunter Rise PS5, PS4 and Xbox enhancements
That same report from Insider Gaming stated that the PS5 and Xbox Series X|S port of Monster Hunter Rise will be a full 4K 60fps port of the game. On top of that those on PS5 and Xbox Series X|S will also reportedly get 3D Audio support.
More details about each specific version will likely be revealed as we approach the game's release.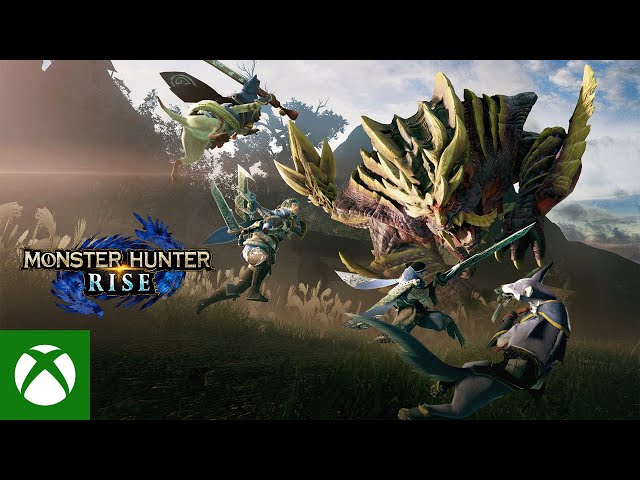 So there you have it, everything we know about the Monster Hunter Rise PS5, PS4, and Xbox release date. If you are looking for something to fill the time until you can play, check out what else is on Game Pass with our list of the Game Pass games available right now and some of the best PS5 games on the system.