Once you jump into Marvel's Midnight Suns, you'll find that you learn very quickly that there isn't anyone on the roster quite like Blade – and we're not talking about how he always has his guns on display. His primary role in combat, as you might expect, is to deal damage. While this isn't exactly unique, he does make excellent use of his vampiric abilities – adding some unique traits to any squad. If you want to take Blade into your next mission, here's everything you need to know about the best Midnight Suns Blade deck and a build that takes advantage of all the best cards on offer.
The main thing that makes Blade unique, and why you'd choose him over the best Midnight Suns Captain Marvel deck for example, is the fact that he can deal damage over time with Bleed and utilise Lifesteal. This can make Blade a fantastic asset against tougher enemies while also ensuring that he can keep himself in the fight for as long as it lasts. When you look at the other damage heroes on the roster of Marvel's Midnight Suns characters, he's one of a kind.
Best Midnight Suns Blade deck
But, what cards do you need to use? Here's the best Midnight Suns Blade deck and build:
Quick Strike
Strike
Relentless
Reaper
Make 'em Bleed
Daywalker
The Hunger
Stake
As a character built to take advantage of enemies with Bleed, the aptly named Make 'em Bleed card is easily one of the most important ones in this deck build. Not only does this let you draw two Blade cards, it also adds Bleed to his next attacks – all while boosting Heroism. Couple this with Daywalker and Strike, both cards that lets you chain attacks together, and you can spread Bleed around a group of enemies with ease.
Then, you can take advantage of cards like The Hunger. This is a fantastic option for a weaker Blade – or when you're up against some tanky enemies. Using The Hunger will apply Marked to enemies with Bleed and heal Blade in the process. Oh, and it's also a Free play – so, there's really no downside to throwing this into your deck.
If you're looking to wrap a mission up, Reaper is an excellent choice. This consumes all the Bleed stacks on an opponent and deals the damage instantly. On KO, you also gain Strengthened – but, it's great at taking huge chunks out of enemies. Stake is also a useful tool in Blade's belt as it offers him Lifesteal. You just need to make sure you have the Heroism spare to use it.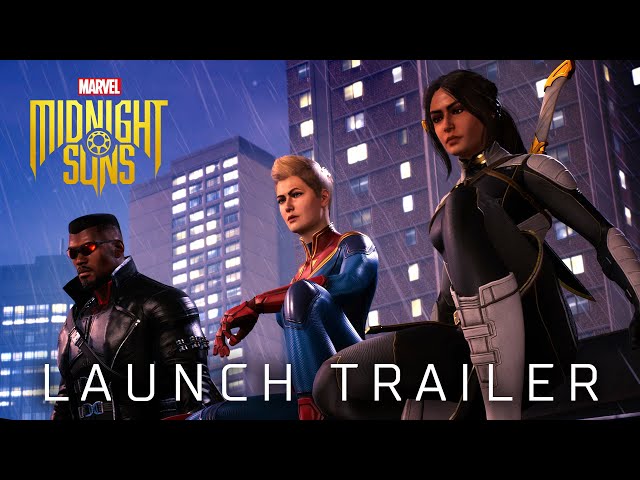 And, that's all she wrote – so to speak. If you want to make the most of Blade, you need to be checking out these cards. It's also worth making sure that you're using his abilities in the right order – sometimes, making sure more enemies are alive and bleeding than dead makes a huge difference.
As you may already realise, Marvel's Midnight Suns is a huge game and there is a degree of randomness to the order in which you unlock cards. So, keep your eyes peeled for our updates to this deck build in the future.
If you're wondering how long it'll take to unlock all the cards on offer so you can create the Marvel's Midnight Suns Blade best deck, here's a guide to Marvel's Midnight Suns' length for you to check out.