While MGS fans wait for the Metal Gear Solid Snake Eater release date, we can dive back into the action soon with MGS Master Collection Vol 1. Bundling together games such as 1998's Metal Gear Solid and MGS2 Sons of Liberty, the Nintendo Switch version of the release is taking a different approach. If you've ever wondered what Solid Snake's scent smells like while wandering around Shadow Moses, then developer Konami seems to have finally answered that question.
Encountering his charmingly pixillated face on the PS1, we wager that many of us never thought about whether Solid Snake smells good. Well, the MGS Master Collection Vol 1 includes a brand-new cologne simply titled 'Shadow Moses'. The bundle, which is currently available at retailer Xtralife, seemingly only includes the unique cologne with this edition of the game.
But what does it smell like? Sadly, the product description doesn't elaborate on that, but let us reflect on Metal Gear Solid 1 for a moment.
The Shadow Moses Island is based in Alaska, with the brisk cold and sea surrounding it. Perhaps this scent is reminiscent of Davidoff's Cool Water, a personal favorite. However, venturing deeper into the island, we also have the Tank Hangar and Nuclear Warhead storage building – where the Commander's Room is located. Solid Snake may have picked up an aroma that evokes machinery and metal, or something more potent to assert dominance, like the Commander.
The possibilities surrounding Solid Snake's smell are almost as enthralling as the release itself, at least if you're a cologne connoisseur. Like the PS5 and Xbox Series X|S counterparts, the Nintendo Switch version includes the following titles:
Metal Gear
Metal Gear 2 Solid Snake
Metal Gear Solid (Including VR Missions)
Metal Gear Solid 2 Sons of Liberty (HD Collection Version)
Metal Gear Solid 3 Snake Eater (HD Collection Version)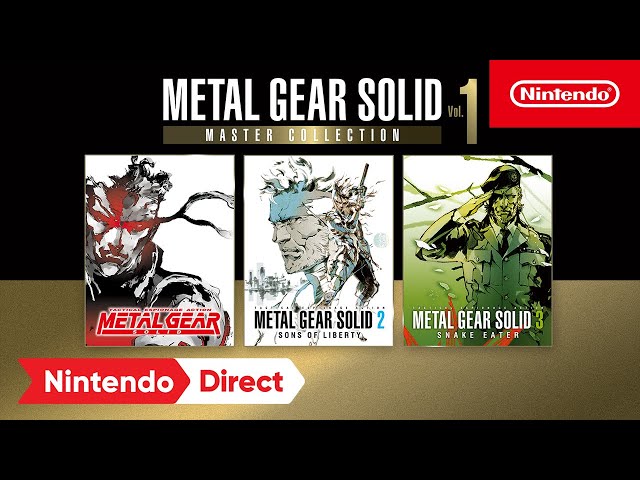 Alongside these games, players will also receive graphic novels and screenplays for Metal Gear Solid and Metal Gear Solid 2 Sons of Liberty, respectively. Just like Metal Gear Solid Snake Eater, the Metal Gear franchise contains titles that often celebrated with the best games of all time. We certainly agree with that praise, though it is bittersweet that franchise mastermind Hideo Kojima isn't involved with the forthcoming releases.
However, the Metal Gear Solid Snake Eater voice actors roster does reveal that some familiar vocal talents will return for the remake. So, if you do fancy picking your Switch back up ahead of MGS' arrival, why not check out the best Switch exclusives for your next adventure.