Between Peter and Miles, Spider-Man 2 players will be spoiled for choice when it comes to all the Spider-Man 2 suits. Developer Insomniac Games showcases a few of them in the recent expanded gameplay glimpse, but you'll need to focus to catch this suit from a controversial Marvel Comics storyline before it passes by you.
During the new Spider-Man 2 gameplay trailer, Insomniac Games briefly dives into the game's myriad of costumes – including the Superior Spider-Man suit. Originating in the titular Marvel Comics run, this story sees Otto Octavius/Doc Ock place his mind into Peter Parker's body, making good on a promise that he made to Parker in his last moments. He vows to be, you guessed it, a superior Spider-Man. Octavius uses his vast intelligence to refine Peter's tech, in hopes of operating as a more efficient Spider-Man than Peter ever was.
The storyline initially didn't excite Marvel fans a decade ago, with some readers at the time like 'kiekan' saying that "it's just awful. The whole plot is dependent on the supporting cast [being] dumbed down to incompetent mouth breathers." Over time, reception to Superior Spider-Man has improved, and a new volume is set to launch in November 2023.
Now, you'll be able to wear itself yourself across your web-slinging adventures. With Octavius incarcerated in The RAFT at the end of Marvel's Spider-Man, we do wonder whether Insomniac Games will include any easter eggs or hidden details with this suit.
It'd be a unique spin if wearing the Superior Spider-Man suit swapped out Yuri Lowenthal's vocal talents for those of William Saylers. We doubt this will be the case, but some Spidey fans are expressing their disappointment toward the suit's inclusion – as it removes the potential of the storyline in the future.
"Well, guess we aren't getting a superior story line," comments Redditor 'Brodinee'. Even with Octavius out of the equation, some players like 'Desperate-Half1404' say that "I always thought that by not adding the suit in the first game meant they were doing the storyline too."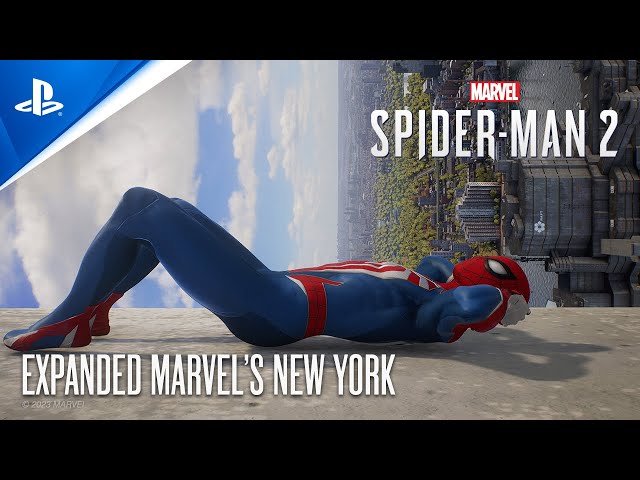 If you want to get your hands on some exclusive suits, then you may want to check out the Spider-Man 2 pre-order options. Better yet, you could upgrade your PS5 itself. We've put together what you need to know about getting your own Spider-Man 2 PS5 pre-order confirmed, too.