Insomniac Games' Spider-Man 2 is shipping with some early-unlock color variants, so players who pre-order the upcoming action-adventure fighting game sequel can transform both Peter and Miles into caped crusaders, while adding their unique personal touch – to an extent. And with color variants now being available for in-game content that's unlocked earlier for Spider-Man 2 players who pick up one of the game's various special editions, there's a good chance that you'll be able to switch up the palette of other suits you collect during your web-slinging adventure.
Alongside the Spider-Man 2 release date, Summer Game Fest 2023 saw developer Insomniac Games announce the Spider-Man 2 pre-order bonuses, which include early unlocks for two suits: the Arachknight Suit for Peter, and the Shadow-Spider Suit for Miles. Three different color variants will also be granted, though it's unclear if these are the only available variants for each suit overall.
Naturally, if these were exclusive pre-order suits, we'd be less-inclined to believe that chromas will be made available for other in-game garms. However, the fact that these are early unlocks instead indicates that we could very well have access to a much broader wardrobe than ever before in a Spider-Man game.
Conversely, the Digital Deluxe Edition that was also announced at SGF includes ten unique suits – five each for Peter and Miles – though there is no mention of any sort of additional color variant when it comes to these cosmetics.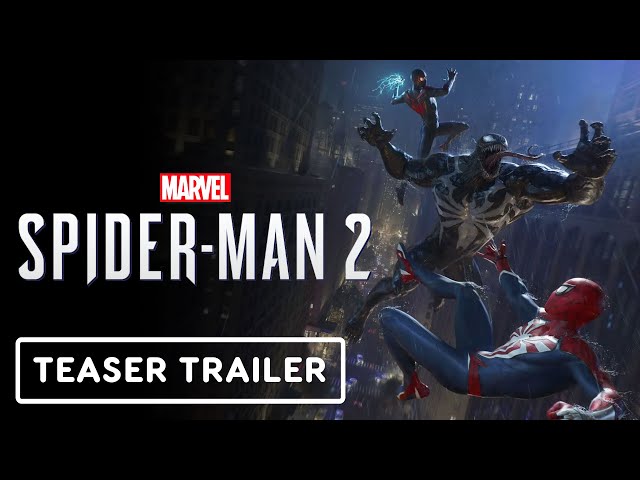 Regardless, it looks like Spider-Man 2 could offer up the finest (and most varied) display of Spidey suits yet, and we're absolutely gassed at the prospect of serving a plethora of looks as we swing around New York with the rest of the Spider-Man 2 characters.
While you're patiently awaiting the Spider-Man 2 launch, be sure to check out our list of best PS5 games. We're sure you'll find something to tide you over until then.