The writing was on the wall for Marvel's Avengers, with rumours of the game's support coming to an end by 2024. Well, that process has been fast-tracked by developer Crystal Dynamics. Marvel's Avengers is preparing to halt all post-launch content later this year, but there are a few silver linings despite the game's grim fate. Players looking to nab every cosmetic are in luck, as all of Marvel's Avengers MCU skins are getting a major discount.
Marvel's Avengers has had a tricky few years, following a shaky launch marred by bugs and middling reviews. The game has found managed to conjure up a loyal fanbase though, as new content like the recent Winter Soldier update showed that there was still potential to tap into. The Loadout itself even fought the case that Marvel's Avengers is worth saving in 2023. Sadly, this won't come to fruition.
Following an announcement on the official Marvel's Avengers blog, developer Crystal Dynamics clarifies that after "update 2.8 on March 31, 2023, we will no longer add new content or features to Marvel's Avengers."
Support for the game will end on September 30, 2023. The blog explains that "starting March 31, 2023, we will make all the game's marketplace, challenge Card, and shipment cosmetic content available to all players for free." Players will be able to claim every "outfit, takedown, emote, and nameplate" as a token of appreciation for playing over the last two years.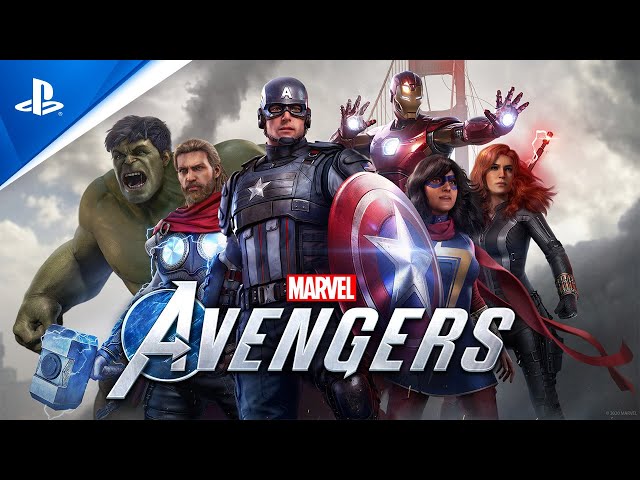 Furthermore, that means every MCU skin will be in your inventory free of charge. Marvel's Avengers MCU skins typically cost around 2,400 Avengers Credits, which equates to around $19.99/£16.99. While the game has introduced sales over the years, the game's marketplace has remained expensive for regular players.
The first MCU skin arrived with Black Widow when Avengers: Endgame was released in theatres. Since then, every character in the game's roster has received multiple outfits inspired by movies such as Thor: Love and Thunder, Captain America: The Winter Soldier and Spider-Man: Far From Home. If you've been waiting to get your hands on that epic Infinity War-era Thor skin, hold off a little longer.
Marvel's Avengers dropped onto PS Plus in 2022, but there are heaps of titles to explore for PlayStation players. We're already looking forward to the PS Plus February 2023 free games list, as well as all the upcoming PS5 games for 2023 and beyond.