It took a little while, but fans of Mario + Rabbids Sparks of Hope will be pleased to know that more information about the upcoming tactical RPG is available ahead of the recently-confirmed Mario + Rabbids Sparks of Hope release date. One of the most exciting revelations, however, wasn't revealed during the Nintendo Direct Mini that showcased new Mario + Rabbids Sparks of Hope gameplay changes. No, a DLC listing for Mario + Rabbids Sparks of Hope has confirmed that new playable heroes will be added to the game through post-launch content.
As spotted by eagle-eyed fan KoopaKid82, when you check out the product description for the Gold Edition of Mario + Rabbids Sparks of Hope on the Ubisoft Store, it reveals that the game's season pass will contain "additional story content featuring new heroes, quests, and battles".
Players who managed to give the first Mario + Rabbids game a go might be aware that new heroes have been made available through post-launch DLC before (for example, Donkey Kong and Rabbid Cranky in Donkey Kong Adventure).
So… Okay, this isn't quite as much of a surprise as it might seem. However, the Mario + Rabbids Kingdom Battle Donkey Kong Adventure DLC was the only post-launch content pack to actually introduce new playable heroes.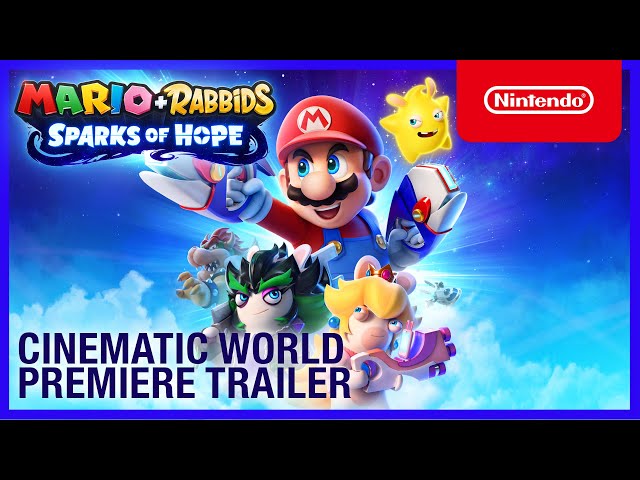 There's no telling just yet whether this will be the same case when it comes to Mario + Rabbids Sparks of Hope, but we can be hopeful given the fact that Bowser is joining the fight this time around. The introduction of this villainous face to the roster opens things up a little more than the first game – and we know the Mario franchise has an abundance of characters that players would like to see show up.
But, for now we're going to have to wait and see what the future holds for Mario, Peach, Luigi, and those pesky Rabbids. If you're looking for something to do in the meantime, check out our guide to the best Nintendo Switch exclusives right here.