Marauders, an upcoming hardcore looter shooter from Small Impact Games and Team17, is going to be placed in the hands of an exclusive group of PC players for the first time next week. The game, which we described as much more than Escape From Tarkov in space in our exclusive preview, draws its influences from Battlestate Games' shooter, as well as others like Hunt: Showdown, Vigor, and Star Citizen.
The closed alpha test will be available from May 4-9 and it'll be open to anyone who pre-orders the game. During this period, players will have the chance to try their luck as a space pirate in a dieselpunk setting of up to 15 other players.
Those who take part will have the chance to breach hostile spaceships, steal cargo from under the noses' of other pirates, and battle it out with other players and AI on foot using weapons from the last century in a series of maze-like points of interest.
To incentivise those interested in Tarkov-like games, Team17 is giving players 10% off their pre-orders from today. This pre-order will not only give you access to the closed alpha in May, but also one in summer. A Space Pirate cosmetic pack will also be given to you when the game launches into Steam Early Access and Game Preview later this year.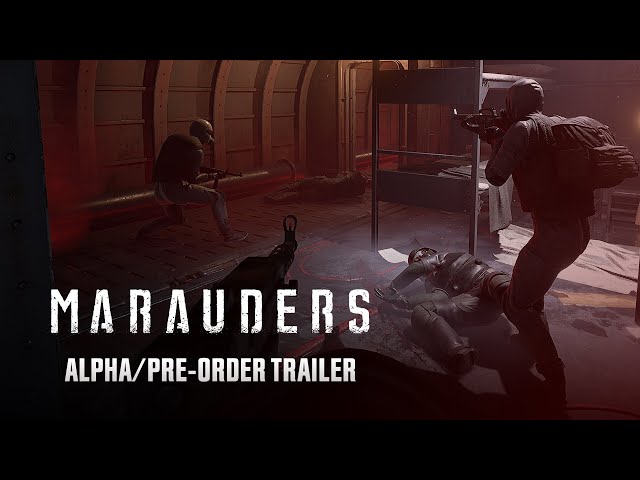 This is just the first step for Small Impact Games, whose team earlier this year told The Loadout that they feel we're at "the precipice of a new genre" due to the continued interest in hardcore looter shooter games. With the team's laser focus on satiating that hunger, the countdown to the Marauders release date is well and truly on.