Strap those pads on tight and lace your boots up, it's time to prepare for the release of Electronic Arts' next NFL football game: Madden 23. This year's game is shaping up to be one of the best yet, with new Madden 23 ratings and an updated Madden 23 99 club to check out. However, whether you're gunning for Madden 23 early access or Madden 23 on Game Pass, you're still going to need to know what the Madden 23 release time is if you want to make the most of this football game as soon as it comes out.
But, fear not, that's where we come in to iron out any kinks. Unlike quite a few other video games, the Madden 23 release time is going to be a little different for those of you on America's west coast in the PDT time zone – so, players in states like Washington, Oregon, and California will need to pay attention.
For most of us, early access to Madden 23 will start at 21:00 PDT on August 15 and 00:01 EST / 00:01 BST on August 16 which is the release time of the game – whether you're using an EA Play trial or you own the game's Ultimate Edition.
Then, Madden 23 will fully release for everyone at 21:00 PDT on August 18 and 00:01 EST / 00:01 BST on August 19.
Whether you're looking forward to diving into a career mode save or MUT, you'll be pleased to know that you don't have to wait too much longer to get your hands on EA's next Madden game. And, if you're wondering, the Madden NFL 23 cover star is John Madden himself – all the more reason to pick it up if you ask us!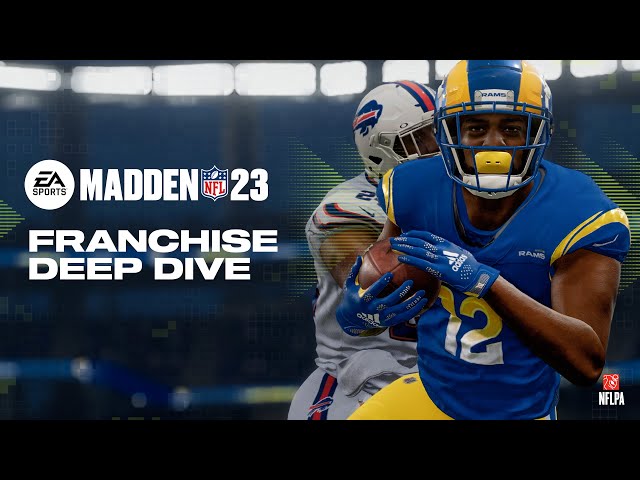 Not only this, but Madden 23 is going to have a John Madden Legacy mode. This new experience is going to allow players to get hands-on with some of Madden's best teams and players – from his coaching career, anyway. You can find out more about all the new features in the video above.
With all 32 Madden 23 teams packed with great players – and new motion-capture tech that will let you Griddy in-game – there's so much for players to look forward to when this game drops. So, expect one of the best sports games out there to only get better and don't miss out on getting in those extra games on launch.