At long last, Hexworks has shared Lords of the Fallen gameplay with the world and – with the help of Iron Maiden – it looks like Elden Ring turned up to 11. Emulating one of the best games of all time isn't going to be easy, unintentional or otherwise, but it looks like Lords of the Fallen is going to deliver something special that fans of hack-and-slash soulslike games aren't going to want to miss out on.
Now, we know this might all sound a little hyperbolic – claiming a game is better than Elden Ring – but, when you look at the brand new Lords of the Fallen gameplay trailer, you might find yourself convinced that this could be one of the best RPG games too.
Right from the off, everything about the Lords of the Fallen gameplay trailer you can watch yourself down below seems like something we'd see in a FromSoftware game – and we don't mean that in a bad way, at all. From larger-than-life – and rather horrific – creatures to breathtaking vistas sprinkled with fantasy-twisted Gothic castles, it looks like a world we can't wait to explore.
The combat, however, is where this game really stands out – and where we think it will really challenge Elden Ring. Of course, this is a gameplay trailer filled with cherry-picked moments, but the swordplay – and magic – in Lords of the Fallen seems so much bolder, brighter, and more bloody than what we're met with in The Lands Between.
From your average ghoulish grunt to huge, hulking monstrosities and what looks like a shrieking siren inside a larger head on a bear's legs (yeah, we don't know how else to describe that one), Lords of the Fallen is certainly going to deliver on its' promise of dark fantasy.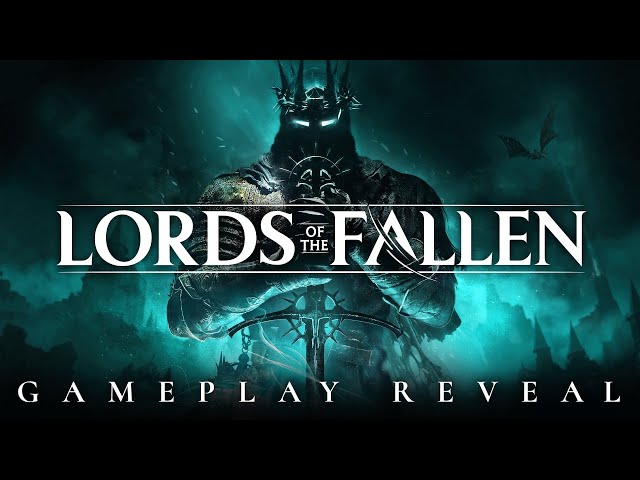 It's also clear that this game benefits from being built in Unreal Engine 5; every environment looks packed with detail, the character models all look incredibly detailed, and the VFX are all impressively explosive. The lighting, specifically, also looks fantastic.
You'll also be pleased to know that this gameplay trailer also confirms the Lords of the Fallen release date that was leaked earlier in the month while also offering us an insight into the special editions of this game. If you're someone who wants to invest your hard-earned cash into the Collector's Edition, you'll get a ten-inch Dark Crusader figurine with a metal display case alongside a 100-page physical art book, a SteelBook, in-game content to kick-off your adventure, and access to the digital soundtrack. You can find out more about pre-orders right here.
We know it sounds like it's going to be expensive, but this really could be one of the best RPG games on PS5 and best RPG games on Xbox when it drops. We know we need to keep our expectations tempered, but after finding out that Lords of the Fallen offers "seamless" co-op, unlike Elden Ring, we're certainly hopeful.