When is the Little Nightmares 3 release date? It's been a few years since we were blessed (or unsettled) by a new puzzle-platforming adventure from the Little Nightmares series, but now the Little Nightmares 3 release date is finally on the way on PC, PS4, PS5, Nintendo Switch, Xbox One, and Xbox Series. This time, however, it's Supermassive Games at the development wheel.
Having taken over the series from Tarsier Studios, Supermassive has done away with Mono and Six – the two main protagonists of the previous games – and will instead place players in the teeny, tiny shoes of Low and Alone. For the first time in the series' history, you'll also be able to play online co-op with a friend or loved one of your choice, lining it up to possibly be one of the best co-op games like its predecessors. Needless to say, there's going to be plenty of firsts in Little Nightmares 3, so be sure to read on to find out everything we know about the upcoming sequel to some of the best horror games around.
Little Nightmares 3 release date window
Little Nightmares 3 will release sometime in 2024. The launch window was confirmed by Supermassive and publisher Bandai Namco during the 2023 Gamescom Opening Night Live livestream. The game will support both current gen and last gen hardware.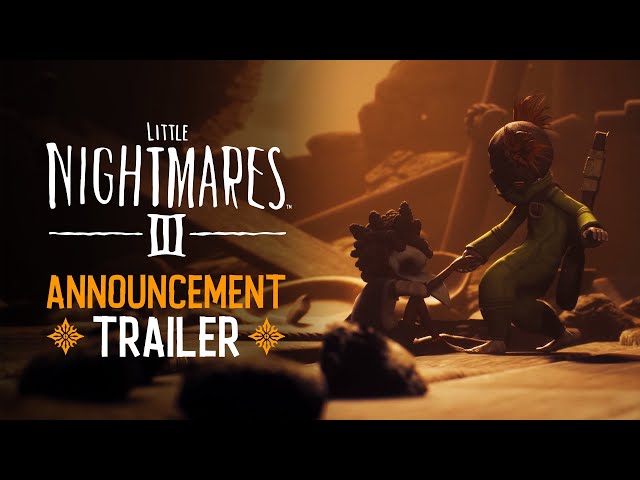 The trailer itself is delightfully dark and spooky in tone, introducing players to new dual-protagonists Low and Alone. Needless to say, Supermassive is bringing with it its huge quantity of experience working within the genre – its impressive résumé includes the Dark Pictures Anthology, and one of the best PS5 horror games in Until Dawn.
Little Nightmares 3 story
With Six and Mono now out of the picture, Little Nightmares 3 introduces Low and Alone, who are described as two "determined children seeking an escape" from the distorted world they find themselves in – starting in the desert city of Necropolis.
Throughout the game, Low and Alone will have to utilize their tools of choice – a bow and arrows, as well as a wrench respectively – in order to navigate plenty of dangerous challenges. As you make your way through the game, you'll learn more about what happened to the original inhabitants of Necropolis: the Dwellers.
When it comes to the sorts of danger you'll encounter, we don't know too much yet. In typical Little Nightmares fashion it's going to be nightmarish to say the least – there's a giant monster baby in the Gamescom Opening Night Live 2023 trailer, if that gives some sort of indication.
Little Nightmares 3 gameplay
As seen in the Gamescom Opening Night Live 2023 trailer, the Little Nightmares 3 gameplay loop will have you navigating numerous puzzles and obstacles – most of which are several orders of magnitude larger than our pint-sized protagonists – as you look to escape the nightmare world you're stuck in. We can also see light sources being used to keep swarms of bugs at bay.
And that's everything we know so far about the Little Nightmares 3 release date. Be sure to bookmark this guide and check back often as we gradually learn more and more about this unnerving new instalment. In the meantime, check out more of the best puzzle games around right now to tide you over. Boredom solved.